People Turn to "Network Marketing" in Soft Economy
"People Turn to 'Network Marketing' in Soft Economy"
~ Recent NBC News Story and Article
and
How Our E-Kit Can Help YOU




'People Turn to "Network Marketing" in Soft Economy'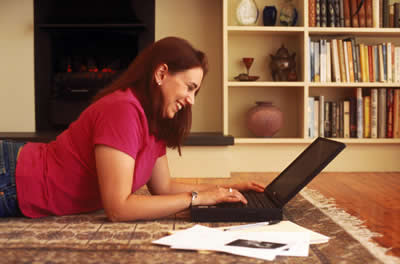 Published: February 17, 2009

BIRMINGHAM, AL. --


While her husband was searching for full time work, Jennifer Grissom of Birmingham decided to make a little money on the side on top of her full-time job. "I had to find some way to get an extra line of income that worked in the hours I had available to me," she said.
Since November, Jennifer's been selling skin care products for a network marketing company.

The company relies on a network of sales consultants who recruit other people to sell the product as well.
The more people a sales consultant recruits, the bigger her potential earnings are.
It might sound like a pyramid scheme to some, but marketing experts say it's not.

"These are legitimate businesses, though you want to make sure you're working for a good business, always," Dr. Betsy Holloway of Samford University's Brock School of Business said.
It's called "network marketing" or "multi-level marketing" and it's been around for decades.
Doctor Holloway said direct retail like this has been growing for a decade, and there's potential for it to get even bigger.

"I think in today's economy with the layoffs that we have and people desperate to find work, there's going to be increased demand in these sorts of opportunities."
Jennifer Grissom said she had to overcome a preconceived stigma of network marketing and the fear of rejection.

"It's not easy, but it is simple," Grissom said. "You just have to be able to understand it, and be enthusiastic, without being annoying."
She's exceeding her expectations just three months after starting.

Experts advise if someone wants you to join a network marketing opportunity, take time to research the company.

Check to see if it belongs to the Direct Selling Association,a group that holds companies to strict standards of operation.
They say that can help ensure you're joining a legitimate business, and not signing up for a risky scheme.

By the way, yes, Ameriplan is, in fact, a member of the Direct Seller's Association.
Here is Ameriplan's Direct Selling Association Link
Although this was printed on the internet on February 17th, it was also aired on NBC 13
HD's (3/10) 10 pm News.

Ameriplan's Credentials:



Millionaires Made During Great Depression


It's a little known fact that more millionaires were created during the Great Depression than in any other time in American history. Much of this was due to the fact that an economic downturn was a good time to start a business. Start-up costs were much lower than in 'boom times.' With a product, or service that was needed, new small business owners were able to grow businesses that thrived when 'boom times' returned.


Our New E-Kit provides an economic package to help you get started with your Health Benefits Home Business, immediately. We offer Health Benefit Packages in a time when many are losing benefits along with their jobs. Many are also looking to supplement, or replace their income. We offer opportunities to help others.

Want to know more about our 17 year old, debt-free company? Visit my website:
http://www.imaworkathomemom.com/ and also listen to a short overview call 616-712-1090.
Do you have questions? Contact me for answers:

Email: BGriffith399@ameriplan.net
Phone: 800-310-5943

Visit my CafeMom Group at http://www.cafemom.com/group/workwhereyourheartis
Get Started Today!


Are you ready to get started with your Health Benefits Home Business? Visit www.IBOPlus.com/BGriffith and click on "Get Started Today". Once I receive your application we can get you started immediately with your training and get you on the road to success!


I look forward to working with you and helping you reach your goals.


To Your Success,

Brenda Griffith
Senior Regional Sales Director, Ameriplan®
Home Office ~ 301-703-9663
Toll Free ~ 800-310-5943



Many Blessings,
Brenda Griffith
Senior Regional Sales Director, Ameriplan® Health / Dental Plans
Home Office 301-703-9663
Toll Free 800-310-5943

CafeMom Group: http://www.cafemom.com/group/workwhereyourheartis

Work at Home with Daily Pay / Benefits ~ www.ImAWorkAtHomeMom.com
Health/Dental Plans ONLY $14.95 to $59.95! www.EveryoneBenefits.com/BGriffith
Stockpile of WAH Info www.WAHMStockpile.com
by
Add your quick reply below:
You must be a member to reply to this post.
Replies (1-2):
Add your quick reply below:
You must be a member to reply to this post.