Current Events & Hot Topics
105-Year-Old Cowboy Loses Homes to Texas Wildfire
105-Year-Old Cowboy Loses Homes to Texas Wildfire
Apr 16, 2011 - 2:43 PM
Lisa Holewa Contributor
When the Texas town of Abilene gathers Sunday on the square outside the senior center to celebrate the 106th birthday of local ranching legend N.L. "Boss" Winter, surely he'll remember his grandmother's half-dugout home, where he was born.
He'll remember the two-room house a half-mile away, where his family moved when he was just 5. He had already earned the nickname he's carried for more than a century because "by the time I was 4 years old, I was running the outfit," the
Abilene Reporter-News
reported.
Victor Cristales, Abilene Reporter-News
N.L. "Boss" Winter, 105, and his daughters, Marie Hogue, left, and Betty Rash Whigham, visit the burned remains of the home where he grew up in Stonewall County, Texas, on Tuesday. The home, which stood since 1910, burned in a massive wildfire last week.
And he'll remember the home around the corner where he and his wife raised their son and two daughters, while Winter also farmed, raised cattle and tended horses on his family's 1,400-acre Winter Estate ranch.
All three homes burned to the ground this week, along with his wife's family home, as massive wildfires spread through four counties in Texas. In Stonewall County, where Winter's ranch is located, more than 103,000 acres burned.
When he saw the ashes where his homes once stood, "he cried," his daughter Marie Hogue told AOL News today. "His lip quivered and he was almost in tears."
Winter was born on April 30, 1905. He lived on the plains of west Texas his entire life.
"He's such a legend here. He's a fixture at the cowboy reunions," Abilene Reporter-News reporter Celinda Emison told AOL News.
Winter visited the site where his homes once stood. All four houses were unoccupied at the time of the fires.
"When I see this, I think about home, sweet home," he said, as dust blew around his cowboy boots.
Winter told Emison about spending cool evenings as a boy on his family's back porch, his father playing the fiddle with the family's old spotted hound dog, Keno, at his feet.
"That dog would sit there and howl with my daddy," he said.
He remembered learning to wrangle horses at about age 12, breaking them for neighbors who paid him anywhere from $3 to $12 for each horse he broke.
Sponsored Links
When he was 13, Winter told the newspaper, he and his father traveled in a covered wagon as they moved all their horses and cattle on a trail north to Briscoe County because of a severe drought. Months later, the rains returned and the family moved back to the ranch, he said.
Winter's second wife, who turns 100 this year, also lost the home she lived in for 46 years to wildfire. The couple met after their spouses died; recently they celebrated their 20th anniversary.
Winter's birthday celebration, a cake and coffee event held outside the Abilene Senior Citizens Center, is always open to the town and usually held on the last Sunday of April. It was moved up this year because Easter Sunday falls so close to the end of the month, Hogue told AOL News.
"He's an amazing dad," she said. "Really and truly."
Read more at the
Abilene Reporter-News.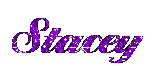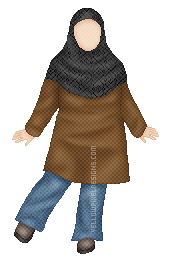 by
Add your quick reply below:
You must be a member to reply to this post.
Replies (1-1):
Add your quick reply below:
You must be a member to reply to this post.