"HBGary Federal "fake personas" to infiltrate left-leaning groups critical of the U.S. Chamber of Commerce's policies."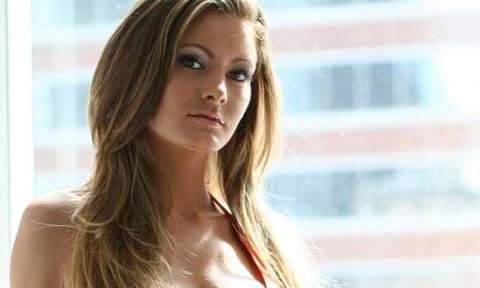 Ear­lier this year, ThinkProgress ob­tained75,000 pri­vate emails from the de­fense con­trac­tor HB­Gary Fed­eral via the hack­tivist group called Anony­mous. The emails led to two shock­ing rev­e­la­tions. First, that an as­sort­ment of pri­vate mil­i­tary firms col­lec­tively called "Team Themis" had been tapped by Bank of Amer­ica to con­duct a cyber war against re­porters sym­pa­thet­i­cally cov­er­ing the Wik­ileaks rev­e­la­tions. And sec­ond, that late in 2010, the same set of firms began work sep­a­rately for the U.S. Cham­ber of Com­merce, a Re­pub­li­can-aligned cor­po­rate lob­by­ing group, to de­velop a sim­i­lar cam­paign of sab­o­tage against pro­gres­sive or­ga­ni­za­tions, in­clud­ing the SEIU and ThinkProgress.
In pre­sen­ta­tions ob­tained by ThinkProgress from the e-mail dump de­tail­ing the tac­tics po­ten­tially used against pro­gres­sives, HB­Gary Fed­eral floated the idea of using "fake in­sider per­sonas" to in­fil­trate left-lean­ing groups crit­i­cal of the U.S. Cham­ber of Com­merce's poli­cies. As HB­Gary Fed­eral ex­ec­u­tive Aaron Barr de­scribed in sev­eral emails, his firm could work with part­ner com­pa­nies Palan­tir and Berico Tech­nolo­gies to ma­nip­u­late fake on­line iden­ti­ties, using net­works like Face­book, to gain ac­cess to pri­vate in­for­ma­tion from his tar­gets. Other pre­sen­ta­tions are more spe­cific and de­scribe ef­forts to use so­cial media to hack com­put­ers and find vul­ner­a­bil­i­ties among even the fam­i­lies of peo­ple who work at or­ga­ni­za­tions crit­i­cal of the Cham­ber.
In one email from the dump, Barr
dis­cusses
a fake per­sona he cre­ated called "
Holly Weber
." She would be born in Port­land in 1984, at­tend Reynolds High School, and work for Lock­heed Mar­tin after a stint in the Air Force. Ear­lier this week, Twit­ter
users
ac­tu­ally iden­ti­fied the phony ac­count. Be­fore it was taken down, ThinkProgress snagged screen shots of the fake per­sona's
Face­book
and
LinkedIn
ac­counts. (Barr also de­scribed his strat­egy for
pre­tend­ing
to be teenagers on­line).
Barr, who sold his il­licit tal­ents to the high­est bid­der, ap­pears to be draw­ing on Maxim for in­spi­ra­tion. A Maxim cov­er­girl named Holly Weber was also born in 1984. Un­like Barr's cre­ation, the Maxim one is real.
Hunton and Williams, the law firm rep­re­sent­ing the U.S. Cham­ber of Com­merce, had been im­mersed in talks with HB­Gary Fed­eral, Palan­tir, and Berico to de­liver on a $2 mil­lion deal to move for­ward with the hack­ing plot against the Cham­ber's crit­ics. How­ever, after Anony­mous leaked HB­Gary's emails and a few re­porters picked up on the story, the Cham­ber dis­tanced it­self from the deal. The emails show that HB­Gary Fed­eral had also worked to sell "per­sona man­age­ment" so­lu­tions to the U.S. gov­ern­ment for cyber in­tel­li­gence work.