Current Events & Hot Topics
Jessica Simpson Gives Birth to Baby Girl!
Jessica Simpson finally gave birth to her baby girl today.
Maxwell Drew Johnson, weighing 9 lbs., 13 oz. (!) was born this morning in L.A. It's the first child for the star and her fiance, former NFL player Eric Johnson.
Little Maxwell is named for Eric's middle name, and will go by Maxi. Her middle name is a tribute to her grandma, Tina Simpson, whose maiden name is Drew.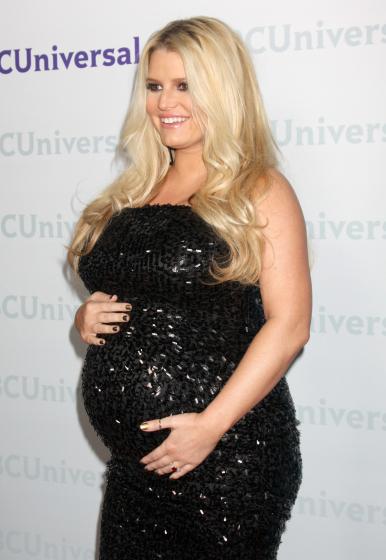 After six months of dating, Simpson, 31, and Johnson, 32, got engaged in November 2010, then allegedly pushed off their wedding when she got pregnant.
The Texas native, now 31, was famously and previously married to Nick Lachey from 2002 until their separation in 2005, but the couple had no children.
She first shared her own happy pregnancy news with the world on Halloween, and the deluge of TMI Jessica Simpson quotes has continued unabated since.
As her due date approached, the uninhibited singer has spoken candidly about all things pregnancy, from cravings to sex to mommy brain and even swamp ass.
"I feel like I have a bowling ball sitting on my hoohah," she said. "Apparently I have a lot of amniotic fluid, so when my water breaks, it will be like a fire hydrant!"
With Maxi weighing in at such a healthy size, this was probably true. Anyway, congrats guys!


Read more celebrity gossip at: http://www.thehollywoodgossip.com/2012/05/jessica-simpson-gives-birth-to-baby-girl/#ixzz1tdZzjnj2
9 lbs 13 oz!!!!! WOW!!! That's HUGE!!!!
Maybe it's because both my babies were small.
6 lbs 3/4 oz, 39 weeks..... and 6 lbs 12 oz 33 weeks (imagine if he'd been full term)
by
Add your quick reply below:
You must be a member to reply to this post.
Replies (1-10):
Add your quick reply below:
You must be a member to reply to this post.