Current Events & Hot Topics
Murders by Firearms Flow Chart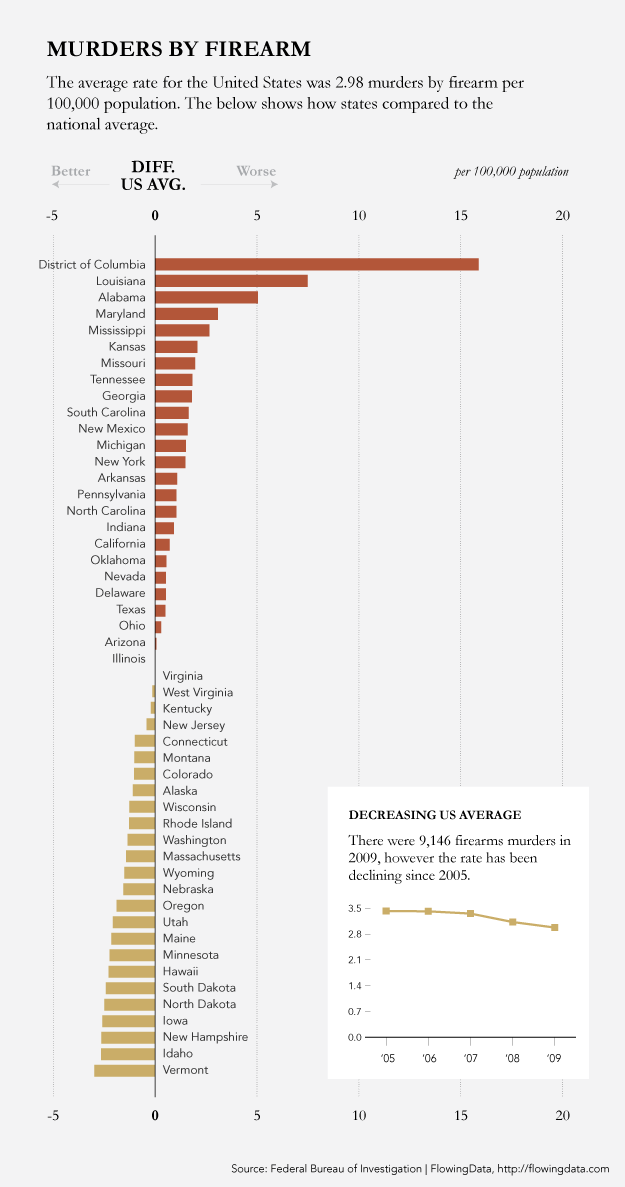 Notice that Vermont, which has constitutional carry (no paperwork, background checks, or classes to carry concealed) has the lowest number of gun related murders per 100,000. Notice that D.C, which has very strict gun regulation, has the highest number of gun related murders per 100,000. Sure, you can argue about how Vermont has a much lower population, is more rural, etc but it is factinating, is it not? Also look for Alaska and Arizona, which also have constitutional concealed carry laws and are ranked far lower than D.C. in terms of gun related murders.
"I am only one, but I am still one; I cannot do everything, but still I can do something; and because I cannot do everything I will not refuse to do the something that I can do." ~~ Edward Everett Hale 1822-1909
by
Add your quick reply below:
You must be a member to reply to this post.
Replies:
There are no replies to this post.