Current Events & Hot Topics
'Stupidity' led to Texas shooting, sheriff says
'Stupidity' led to Texas shooting, sheriff says
By Matt Smith, CNN
updated 5:46 AM EST, Thu January 24, 2013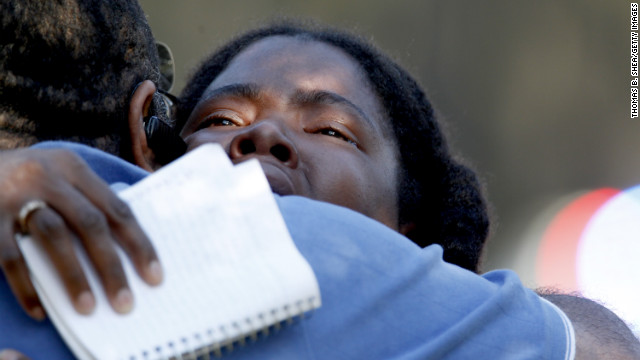 Lone Star College freshman Sheketa Taylor embraces her father, Judson Gimblin, after a shooting on the suburban Houston campus Tuesday, January 22. Three people were left wounded on Lone Star's North Harris campus, authorities said, after an apparent argument between two men.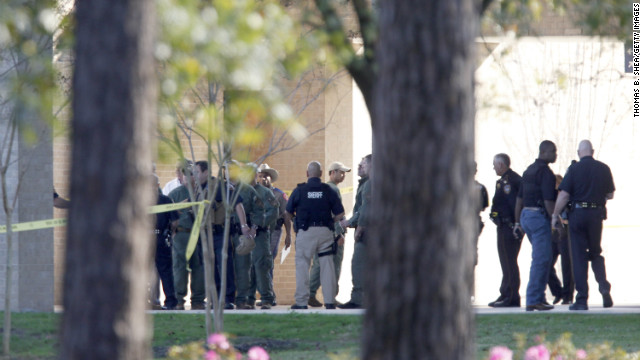 Harris County sheriff's officers work the scene after the January 22 shooting.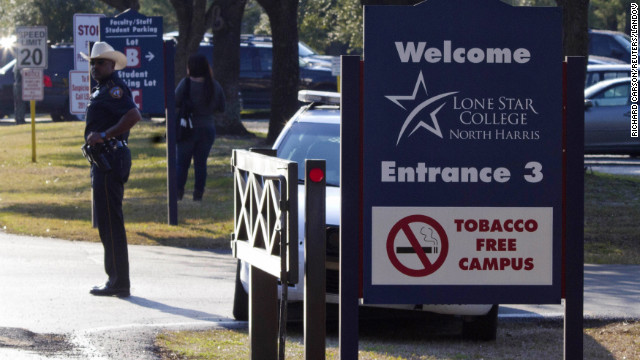 A sheriff's deputy stands guard at the entrance to Lone Star College's North Harris campus on January 22. The campus was put on lockdown following reports of the shooting.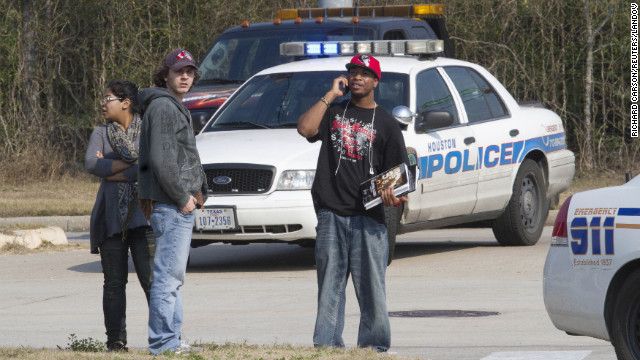 Students talk on cell phones and wait after evacuating the campus.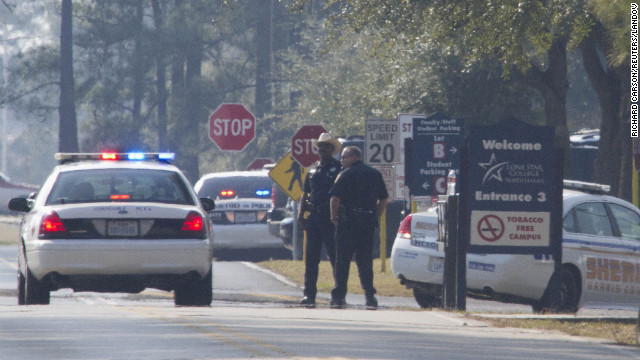 Sheriff's deputies and Houston police stand on the street in front of the campus.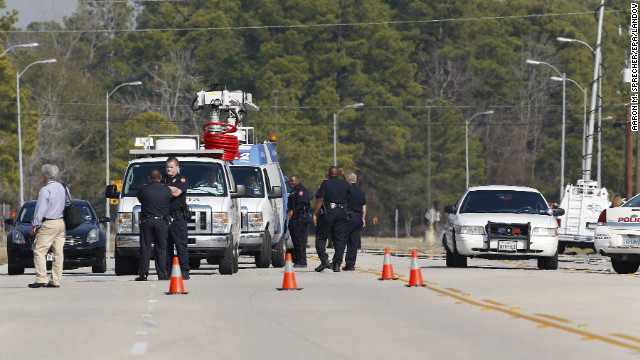 Law enforcement secure the area.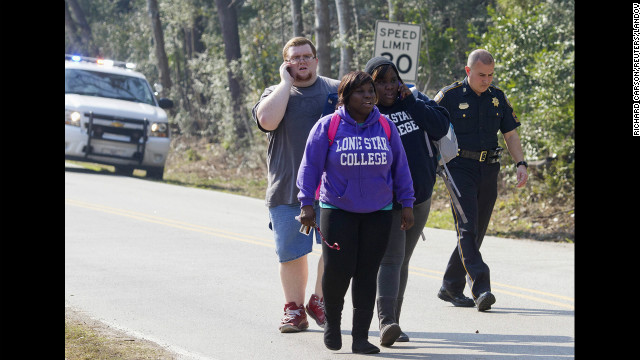 Students evacuate the area with a sheriff's deputy near the college's North Harris campus. There were more than 10,000 students on the campus at the time of the shooting, spokesman Jed Young said.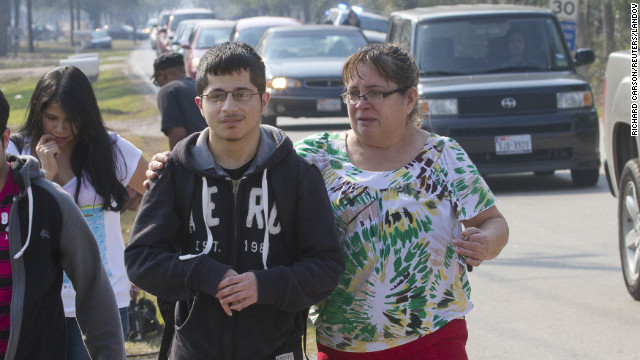 A mother joins her son as he evacuates the campus on foot.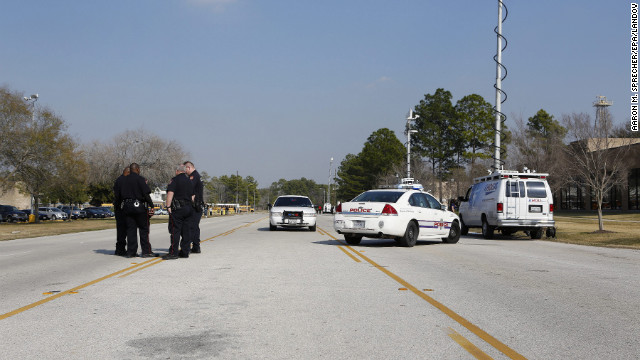 Law enforcement secures the area near Lone Star College. Authorities were searching for a suspect in a wooded area next to the campus, a law enforcement source said.
Sheriff blasts "adolescent confrontation" and "stupidity" in Tuesday shooting
A 22-year-old man has been charged with aggravated assault
Investigators are still looking for the gun used in the shooting
(CNN) -- The exact subject of the argument that led to a shooting at a Houston-area community college hadn't been determined Wednesday, but Harris County Sheriff Adrian Garcia said he had a general idea of the cause.
"Idiocy. Stupidity," Garcia told reporters. "We had individuals who did not care about putting other people in harm's way. It was a ridiculous, adolescent confrontation that occurred. But if we can make an example out of anyone, we will."
Pressed for details, Garcia added, "We're still clearing that up. But a confrontation occurred, and somebody thought, in their peanut-sized brain, that maybe a firearm on a campus would be the way to settle it."
Garcia's blunt assessment came a day after three people were wounded at Lone Star College. One of those shot, 22-year-old Carlton Berry, has been charged with two counts of aggravated assault and remains under guard at a hospital, Garcia said. The other two were still hospitalized as well, he said.
Investigators are still trying to determine whether a second suspect was involved, Garcia said. And he appealed to the public for help in trying to find the weapon used in Tuesday's shooting, which sent hundreds of students running from the suburban campus and swarms of sheriff's deputies, police and firefighters rushing to the scene.
The shooting happened roughly a month after the massacre at a Newtown, Connecticut, elementary school that left 26 dead, including 20 children ages 6 and 7. Garcia said that the situation in Houston "was nothing like" the Newtown killings.
by
Replies (11-20):
Add your quick reply below:
You must be a member to reply to this post.