Current Events & Hot Topics
Tampon Subscription Services Look to Absorb Women's Monthly Frustrations
Tampon Subscription Services Look to Absorb Women's Monthly Frustrations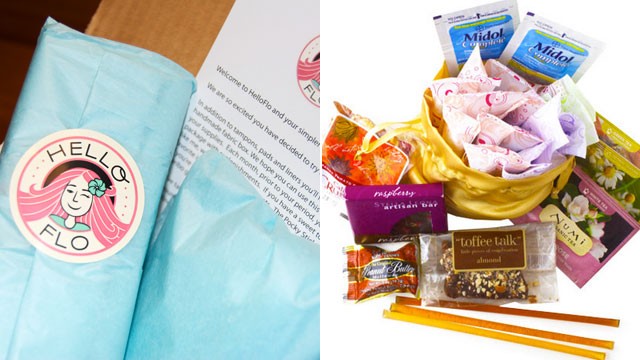 HelloFlo and Juniper offer competing monthly tampon subscription services for women. (HelloFlo| Juniper)
It's a routine women know all too well. At that time of the month, it's off to the drugstore to buy a box of tampons, and perhaps some Advil or Midol as well. And, well, you know the rest. The next month, rinse and repeat.
We order food, taxis, personal assistants, even Girl Scout Cookies using the web and mobile applications. But why not even the most intimate of products? Why not tampons?
It's certainly an idea, an idea that now a few women have had. A number of start-ups are now trying to improve the monthly experience of having one's period. There isn't much they can do about the natural process menstruation, but three companies -- Juniper, HelloFlo, and LeParcel -- have set out to improve the tampon-buying experience with monthly subscription services.
"This entire experience is so last-century. You go to the store, you buy your stuff and you come home and you run out," Lynn Tao, the founder of Juniper, told ABC News in an interview. "You can pay $35 in San Francisco and find a start-up to do almost anything for you -- clean your house, get you a car. Why not for something like this? This should be automated too."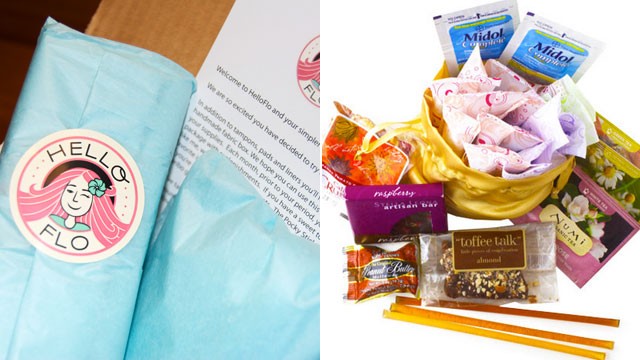 Three Services, One Goal
All three of the services work in a similar way. You pick your tampon brand, tell the service when you get your period, enter your payment information and the tampons are delivered to your house five to six days before you begin your cycle.
But the services are certainly not identical. Juniper was one of the first tampon subscription services to hit the Web, and it also happens to be the priciest. Tao launched the site in October 2012 and began charging $28 a month. You pick your preferred Tampon brand, go through the "calibration process," which requires you put in the start date of your period, and decide if you need some Midol or backup protection (panty liners, pads, etc.).
Tao says the premium price gives you a premium experience. The packaging is nice and included with each set of tampons (you can request anywhere from 10 to 40 tampons) are a selection of teas and, of course, chocolates. If you opt to include Midol or panty liners, they're all included in the $28 flat fee. While a box of 36 tampons usually costs $8.00, Tao says her service "provides a lot more value." Each subscriber is also paired with a Juniper BFF, someone who helps customize the experience.
However, HelloFlo, which launched earlier this week, offers similar services for half the price. Naama Bloom, the founder of the service, said it is all about convenience and making it fit into the way you are already talking about your period.
"I thought of how I think about my period and how do I talk about it," Bloom told ABC News in an interview. "We focus on the one decision and that's whether you have a low, medium or heavy period."
There are three flow (or flo) options. The $14-a-month deal is for those whose periods are on the lighter side and only last for 3 to 4 days. Then there are the $16 Medium Flo and the $18 Heavy Flo packages. The size and number of tampons included depend on your flow level. When you select the plan, you input the day of your last period and the frequency of your period as well as your birth date. Included with the package is a small treat.
And because three is never a crowd, there is Le Parcel, started by Megan Hollenback. Le Parcel fits in between the other two. For $15 a month, you get 30 tampons or pads or panty liners of your choice. And yes, included in each Le Parcel package is a piece of chocolate and a small gift.
by
Add your quick reply below:
You must be a member to reply to this post.
Replies (1-9):
Add your quick reply below:
You must be a member to reply to this post.