Current Events & Hot Topics
The 10 Worst Charities to Donate to if you actually want your money to go to charity....
This made me sad when I read it, because I've donated to one of these charities on the list. I quit donating a few years ago when they pressured me to donate $250 even though I told them my DH was out of work and I was unable. I got kinda peeved with them after that. Now I know that they aren't a good charity. Wish I had known that before.
The 10 worst charities
An analysis by the Center for Investigative Reporting and a newspaper identifies organizations that fattened solicitors' wallets.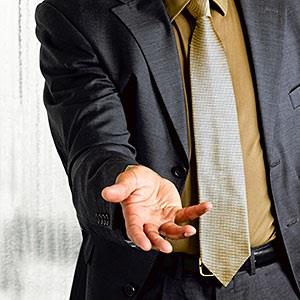 When you give money to charity, it's reasonable to expect the money will go to, well, the charity. But there's an entire industry of "charities" that are masterful at raising money that overwhelmingly goes to the paid companies that do the fundraising.
The Center for Investigative Reporting and the St. Petersburg, Fla.,
Tampa Bay Times examined
the tax records of 6,000 charities that used paid fundraisers and identified the 50 worst in America. None of the 50, which, combined, paid solicitors nearly $1 billion of $1.3 billion raised over the past decade, gave more than 11 cents on the dollar to those who were supposed to benefit, the investigation found.
In some cases, such as with the Cancer Fund of America, if you donated $20, less than 20 cents of your contribution actually went the organization's cause. Among the 50 worst charities, the average amount that went to the cause itself was about 4 cents of every dollar donated.
Some of these charities
have been flagged before
-- an indication that even after word has gotten out about how they do business, many consumers aren't aware that practically none of their donation is being used in a charitable way.
Typically, charity rating organizations want to see fundraising costs no higher than 35%, and many major charities are far below that. St. Jude Children's Research Hospital and Make-A-Wish Foundation of America spent 19% and 15%, respectively, on fundraising, according to data published by the
Better Business Bureau's Wise Giving Alliance
.
Many of the charities that poured money from donors into the bank accounts of for-profit solicitation companies have names that sound similar to respected national charities and typically have easy-to-support causes as part of their names, including "breast cancer," "firefighters" and "children's cancer."
Here are the 10 worst charities in America from
the list
compiled by the Center for Investigative Reporting and the
Tampa Bay Times,
along with the percentage of money raised that went to the supposed cause:
Kids Wish Network (2.5%)
Cancer Fund of America (0.9%)
Children's Wish Foundation International (10.8%)
American Breast Cancer Foundation (5.3%)
Firefighters Charitable Foundation (8.4%)
Breast Cancer Relief Foundation (2.2%)
International Union of Police Associations (0.5%)
National Veterans Service Fund (7.8%)
American Association of State Troopers (8.6%)
Children's Cancer Fund of America (5.3%)
The charities were ranked based on how much money they spent on solicitors. Kids Wish Network paid about $110 million of $128 million raised to fundraisers, the report said.
Groups like these tend to rely on telephone solicitations to collect donations. Some are little more than fronts for the companies that raise the money. Every time a consumer makes a donation to the "charity," the bulk of it stays with the company that made the pitch.
Here are some tips to avoid donating to for-profit telephone solicitation operation when your intention was to support charity:
Don't make a donation on a call from a fundraiser. A legitimate charity will be more than happy to accept a donation on your time frame through a means you feel comfortable with, whether it's by mailing a check or using a credit card online.
If you're interested in a charity, take the time to find out how it plans to spend donated money.
Research the charity before you donate, using charity evaluation sites including GuideStar, the BBB Wise Giving Alliance and Charity Navigator.
Use the Internet to see what other people have said about the charity.
by
Add your quick reply below:
You must be a member to reply to this post.
Replies (1-10):
Add your quick reply below:
You must be a member to reply to this post.