Current Events & Hot Topics
The Most Trafficked Mammal In the World Is Going Extinct And You've Probably Never Heard Of It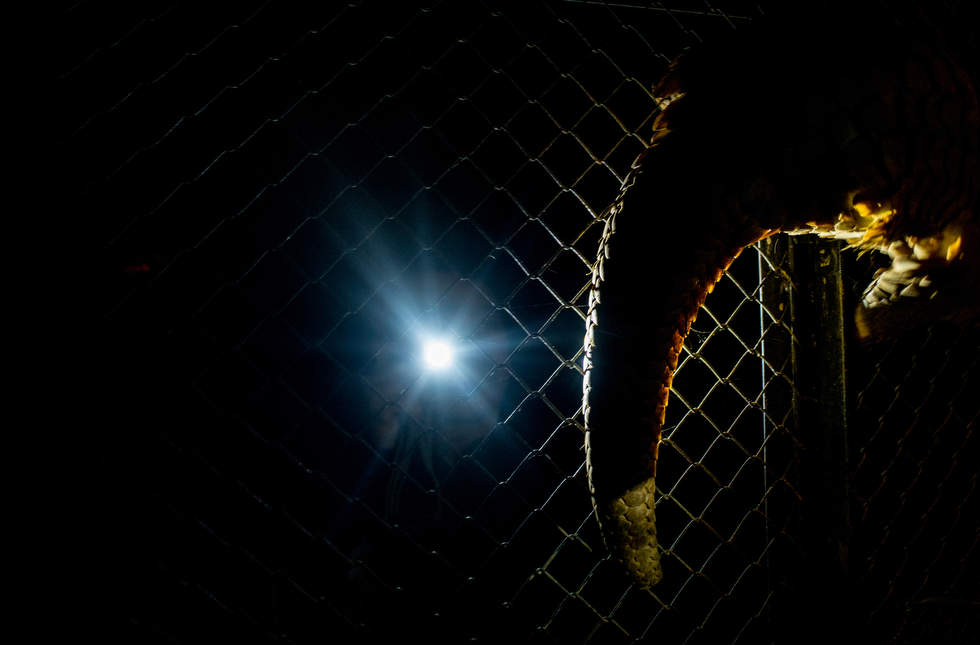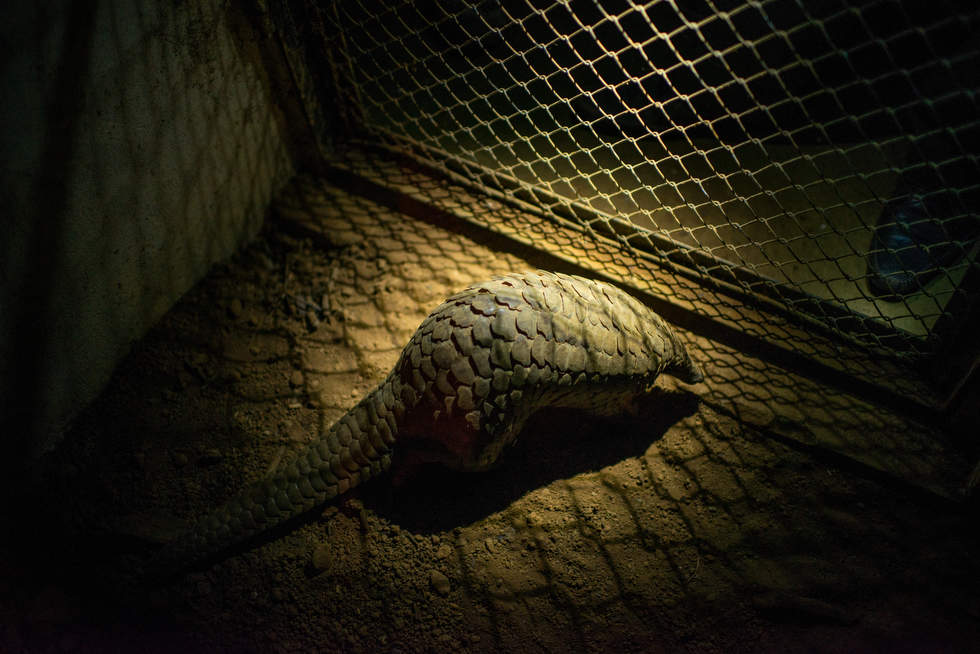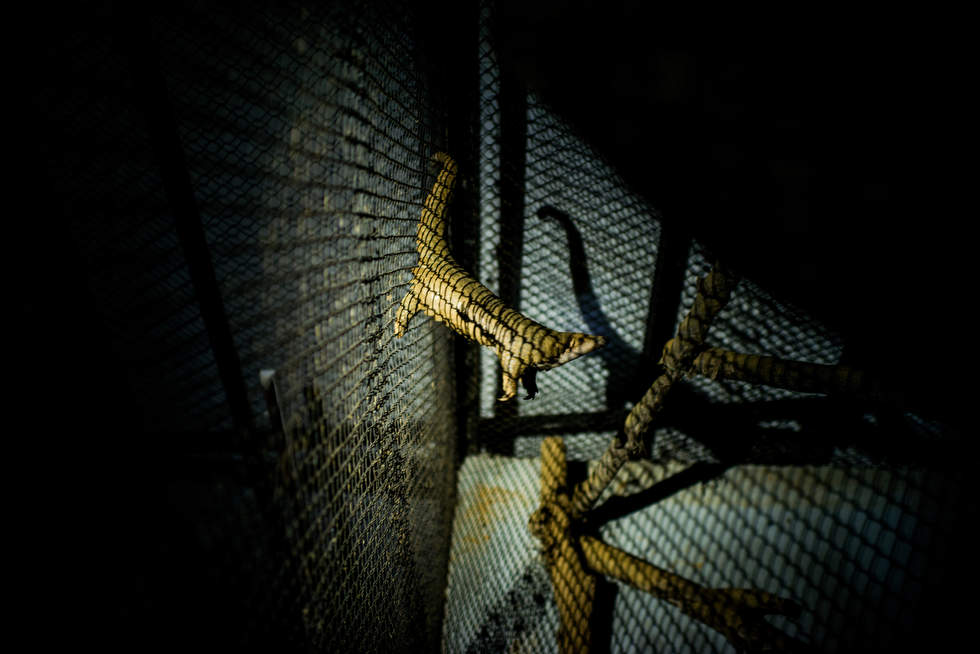 I went undercover in Southeast Asia to learn why a bizarre, scale-covered mammal -- which has been called a walking pinecone and a modern-day dinosaur -- is trafficked by the ton. It could go extinct before most people realize it exists. You voted for me to cover this topic as part of CNN's Change the List project.
By John D. Sutter
John D. Sutter is a columnist for CNN Opinion and head of CNN's Change the List project. Follow him on Twitter, Facebook or Google+. E-mail him at ctl@cnn.com. The opinions expressed in this story are solely those of the author.
.
Cuc Phuong National Park, Vietnam (CNN)
Inside a metal vault here in rural Vietnam is a creature believed to be the most trafficked mammal in the world. No sounds come from its cage. No squeaks or howls. A padlocked door creaks open to reveal an animal that seems far too unassuming to be traded by the ton.
It looks like a ...
"Dragon," I say.
"Artichoke," says a colleague.
"His name is P8," a researcher says.
But everyone calls him Lucky.
If you hear his story it's easy to understand why.
Lucky is a pangolin -- a rare, scale-covered mammal, about the size of a house cat, that's so bizarre it almost forces your brain to flip through a Rolodex of more-familiar images. It could be described as a walking pinecone or an artichoke with legs – a tiny dinosaur or friendly crocodile. The pangolin possesses none of the cachet of better-known animals that are hot on the international black market. It lacks the tiger's grace, the rhino's brute strength. If the pangolin went to high school, it would be the drama geek -- elusive, nocturnal, rarely appreciated and barely understood. When it's frightened, it actually curls up into a roly-poly ball.
The pangolin could go extinct before most people realize it exists.
Or, more to the point: It could go extinct because of that.
Pangolins -- two species of which are endangered and all of which are protected by international treaty -- are trafficked by the thousands for their scales, which are boiled off their bodies for use in traditional medicine; for their meat, which is a high-end delicacy here and in China; and for their blood, which is seen as a healing tonic.
"It's almost like, 'You've got a pangolin you've got a brown bag lunch -- and also a medicine chest,'" said Crawford Allan, director of TRAFFIC North America and a pangolin lover. (He's got a wooden carving of a pangolin in his office in Washington.)
The numbers are astounding. By the most conservative estimates, 10,000 pangolins are trafficked illegally each year. If you assume only 10% to 20% of the actual trade is reported by the news media, the true number trafficked over a two-year period was 116,990 to 233,980, according to Annamiticus, an advocacy group.
No one knows how many pangolins are left in the wild.
But scientists and activists say the number is shrinking fast.
Some experts say the pangolin is likely the most trafficked mammal in the world. It's impossible to say for certain, of course, because poachers don't exactly submit spreadsheets on their activities. But aside from pangolins, only elephants would come close to the most-trafficked title in terms of total numbers, said Dan Challender, co-chair of the pangolin specialist group at the International Union for Conservation of Nature and a Ph.D. candidate at the University of Kent.
Yet, few seem to care. International environmental groups and governments have been slow to fund pangolin research and rescue. You don't see them on the cover of National Geographic. You rarely find them in marketing campaigns. On a two-week trip to Vietnam and Indonesia, I did come across a few pangolin enthusiasts who have dedicated their lives to saving these curious creatures.
DIGITAL DOC: Inside the illegal animal trade
Video by John. D. Sutter and Edythe McNamee/CNN
The activists and researchers are doing amazing, helpful work.
But they have vastly inadequate support.
On this trip, I wanted to figure out why that's happening -- and what might be done to stop the pangolin from going extinct. After meeting Lucky at a pangolin rehabilitation and rescue center in Vietnam, I set out to trace his path in reverse. How does a pangolin end up in the illegal trade in the first place? Who runs these operations? What are their motives? How could the trade be shut down? The journey would take me to restaurants and medicine shops where pangolin is sold; to meet with mafia-type pangolin bosses (one of whom offered to sell me -- me who wears hipster glasses, isn't buff and looks nothing like he belongs in the wildlife mafia -- three tons of pangolins, live); and ended with me running around the forests of Sumatra, Indonesia, learning from poachers exactly why and how they hunt pangolin.
It's possible you've read this far and still are thinking: Why does this matter? That's a question -- and I probably shouldn't admit this up front -- I found myself asking again and again on this trip. It nagged at me from one location to the next, like a thorn stuck in my side. But if you want to understand pangolins -- or the illegal wildlife trade in general – it is perhaps the essential question.
It's the one I needed to answer.
I'd never heard of pangolins.
I got weirdly obsessed with them only after CNN readers voted last year for me to cover illegal wildlife trafficking as part of my Change the List project, which focuses on bringing attention to bottom-of-the-list issues and places. When I started calling up experts on this topic, I had no idea what they were talking about.
Have you heard of the pangolin? one wildlife expert asked by phone.
Ummmm, I said, frantically typing into Google.
How do you spell that again?
The more I learned, however, the more I fell in love with this awkward underdog. Do a quick YouTube search (P-A-N-G-O-L-I-N) and I'm sure you will, too.
Among the gems you'll find:
Baby pangolins riding around on their mothers' tails.
Pangolins sticking out their tongues, which are longer than their bodies. (The tongues can be longer than a foot, and they actually start at the pelvis.)
Chinese pangolins roaming around with ears that look almost human.
African pangolins toddling on their back legs, like mini-T-Rexes.
And my favorite: Pangolins rolling up into scale-covered balls to protect themselves from lions and tigers, which just bat at them, seemingly confused.
Pangolins, it turns out, are pretty much invincible in the wild.
We're their only credible threat.
When the door opened to Lucky's cage, he didn't appear to be alive.
He was just this nautilus of rust-colored scales, all spiraled up in a ball inside that underground metal box, which was connected by a concrete pipe to his cage, or "pangolarium," as it's called here at Cuc Phuong National Park.
I'd arrived at the park late that morning after driving about 3½ hours from Hanoi, past enormous gumdrop mountains and flooded rice paddies that reflected perfect rectangles of sky when the sun peeked through the rain. Phuong Quang Tran, a researcher who introduced me to Lucky, met me at the gate of the Carnivore and Pangolin Conservation Program, just outside the park. The setting reminded me of the TV show "Lost," with person-sized ferns and aging concrete buildings covered in moss. The gate at Pangolin Rehab, as I'll call it, is topped with barbed wire. Hidden cameras perch on the property like birds of prey.
With pangolins, it turns out, you can't be too careful.
I had to dip my boots in two vats of chemical disinfectant before I was allowed into the pangolarium. This was for the pangolins' protection, not mine.
"We don't know why they die," Phuong said matter-of-factly.
But it happens frequently in captivity.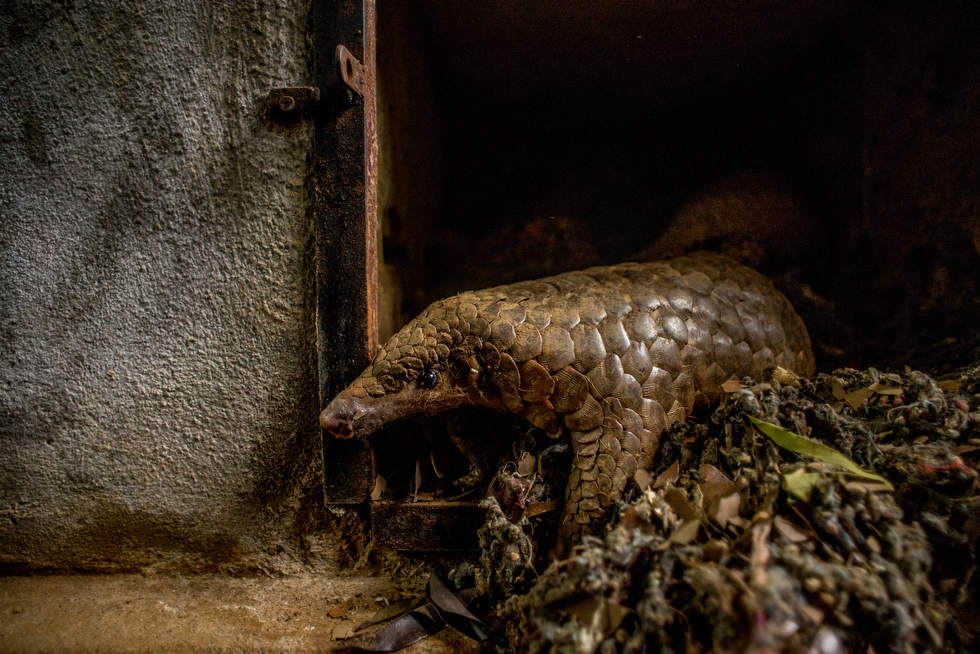 Lucky is the biggest and friendliest pangolin at Cuc Phuong National Park in Vietnam. He weighed only 4 pounds when he was seized from the wildlife trade. He now weighs 17 pounds.
JM for CNN
These pangolins have avoided a major cause of pangolin death -- poaching -- because they were found in shipments that were intercepted by the Vietnamese government, bound for markets in Hanoi or, by road, to China.
Here, they face new threats.
Maybe it's the food that kills them, Phuong said. There's not been enough research on what pangolins eat in the wild to know for certain what their caregivers should feed them in captivity. Pangolin Rehab has been relatively successful with a combination of frozen ants (25%), soy (35%) and silkworm larvae (50%).
Yet they still have occasional digestive problems.
And the stress of captivity alone can be fatal.
It's one reason you rarely -- almost never, actually -- see them in zoos.
(The San Diego Zoo is the only one in North America that has a pangolin. His name is Baba. The zoo used to have two pangolins, but one died of digestive problems, according to Jenny Mehlow, a spokeswoman for the zoo.)
It's hard to overstate the amount of stress that trafficking routes put on pangolins. They're not happy travelers. Often they haven't had food or water for days and are perilously dehydrated. Forty percent die within a day or two of arriving at the center, Phuong told me. The rest are injected with hydrating fluids and kept in quarantine until they can be moved to a larger cage.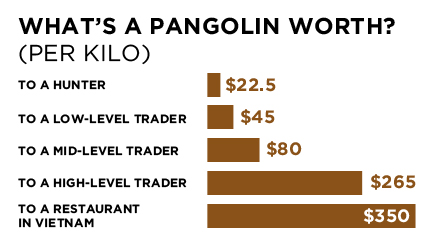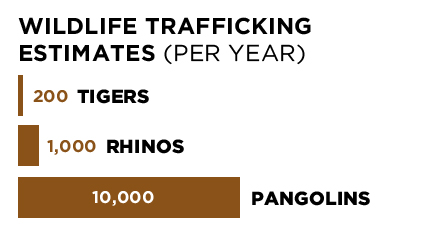 Sources: TRAFFIC, South Africa and IUCN. Note: Rhino numbers are for South Africa only.
All of this made me a little nervous to meet Lucky.
After standing there for a minute, I saw him breathing. It was hard to notice at first, but the hexagonal scales on his back rose and fell in a slow, oceanic motion. He must have smelled us, because his slender, toothless snout started to peek out of the ball like a cobra rising from a snake charmer's basket. Soon, he was looking at us with curious blueberry eyes, bobbing his head and sniffing the air.
The photographer, who asked not to be identified in this story because he lives in Vietnam and fears retribution, got right in his face -- SNAP SNAP SNAP -- and Lucky just kept investigating the scene, putting his nose right up against the lens.
"He's performing," Phuong said with a smile.
After Lucky had a few dozen photos taken, a worker from Pangolin Rehab picked up the pangolin -- wait, what? -- and passed him over to me. I tried to refuse at first, but I could tell this was happening whether I wanted it to or not.
He felt like a lump of bricks in my arms, and a squirmy one. He's one of the biggest pangolins in the world in captivity, Phuong told me. He weighs about 8 kilos, or 17 pounds. Lucky wrapped his girthy pangolin body around my forearm, scales and claws pinching my skin, and held on tight. His stomach was warm and hairy, a somewhat awkward reminder that this otherwise reptilian-looking thing is actually a mammal. His body clamped around my arm like a giant snap bracelet.
"Careful, he's very strong," Phuong said.
I could tell. This animal must have the abs of Pink.
And, this is embarrassing, but I kind of wanted him off of me.
Partly to have my arm back.
And mostly because I didn't want to drop him.
I'm bad at holding babies.
Just think how much I could stress out a pangolin.
After meeting Lucky, I sat in the office at Pangolin Rehab with Phuong and rattled off what I thought would be a ridiculously softball list of questions about pangolins:
How long do they live?
How big do they get?
What's their gestation period?
What do they eat in the wild, and how much?
Are they solitary or do they live in pairs?
Phuong, who has talked about pangolins at international conferences, couldn't answer any of these with specificity. No one can. It's known that pangolins can live up to 20 years in captivity, for example, but it's not clear exactly how long they live in the wild. Pangolins eat ants, termites and various larvae, but it's also possible they consume bee larvae, flies, worms and crickets, according to a 2007 technical review of pangolin diets and husbandry. Estimates on their weight range from 4 to 72 pounds.
Pangolins are a near-complete scientific mystery.
And it's not hard to see why if you keep poking around.
Next question: What's your annual budget?
Answer: $27,000.
That includes a staff of seven, the rehab program at Cuc Phuong National Park, and a program to release pangolins at Cát Tiên National Park in the south of Vietnam.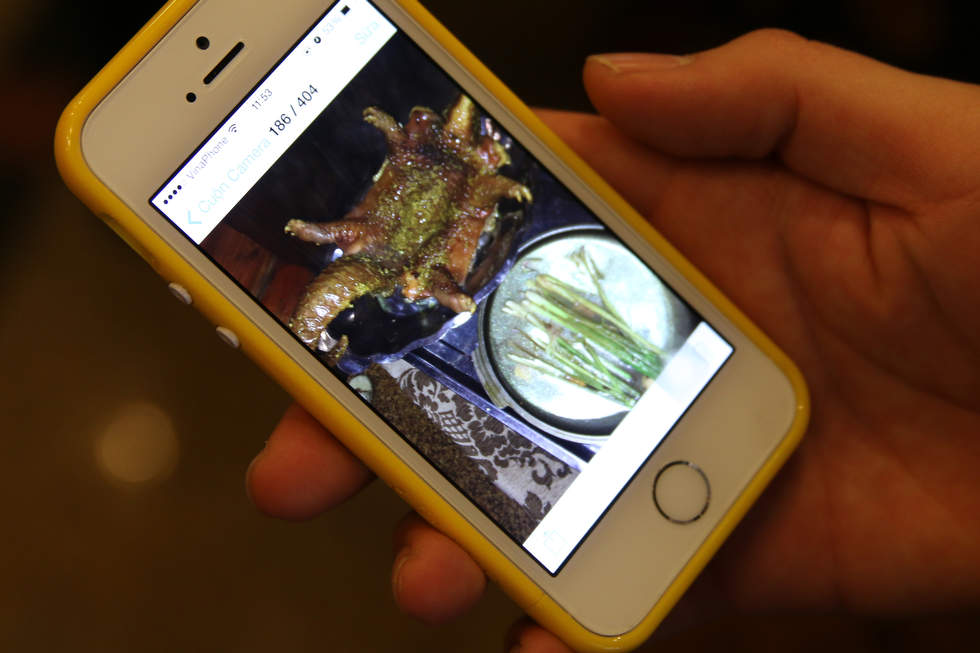 A waitress in Hanoi, Vietnam, shows how pangolin is prepared. Pangolin sells for as much as $350 per kilo.
John Sutter/CNN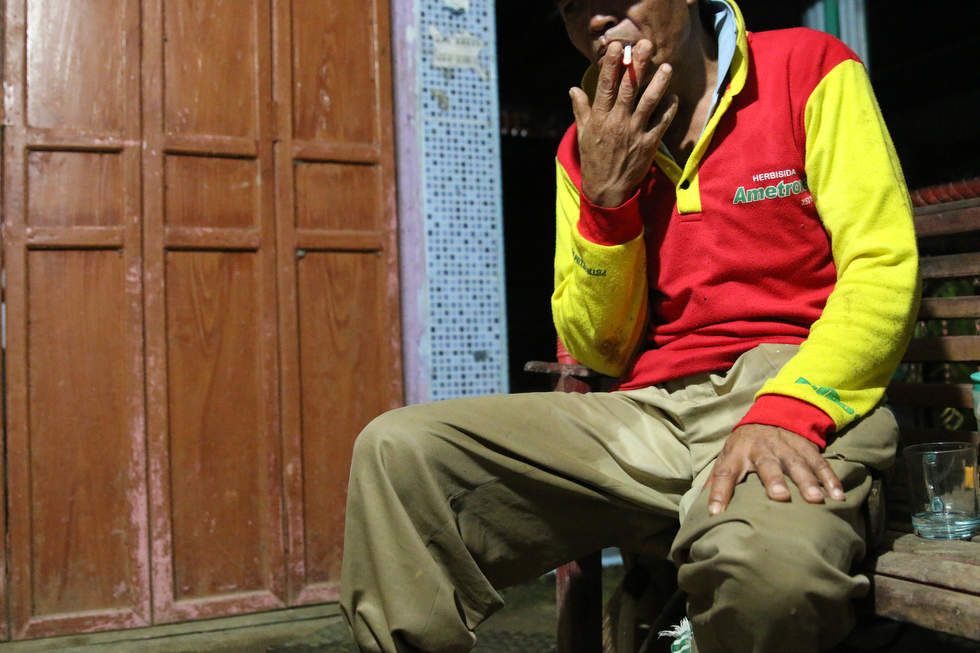 "You find pangolins, and I'll give you money." That's what Ruslan, 58, says he was told by a wildlife trader from out of town.
John Sutter/CNN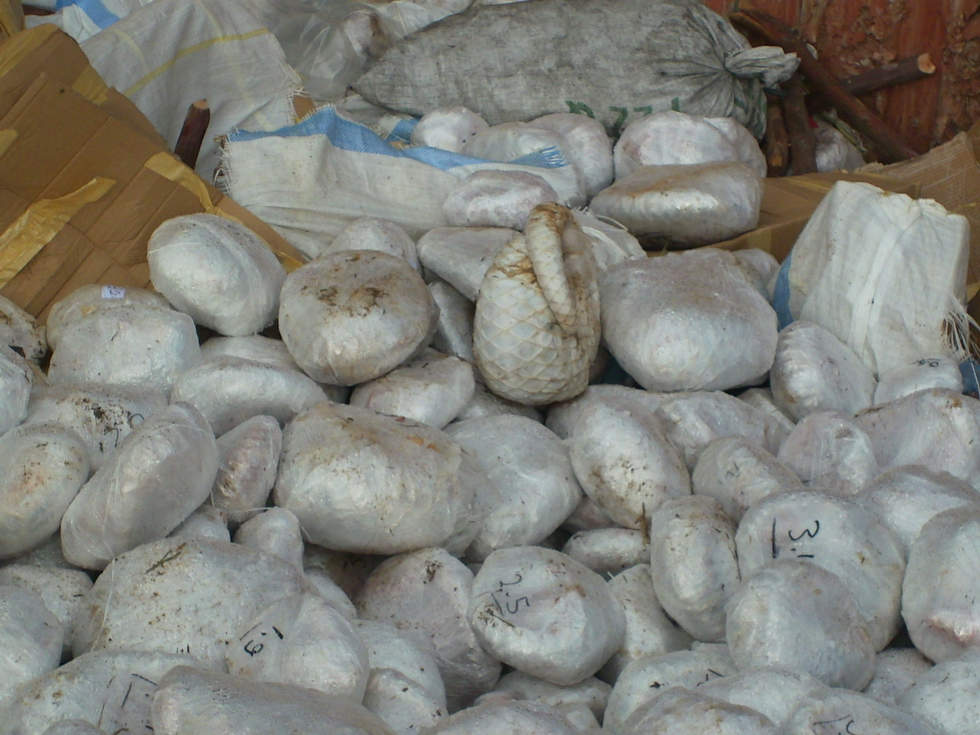 Pangolins are traded by the ton, frozen and alive. They're sometimes mixed with frozen fish or snakes as cover.
Courtesy TRAFFIC Southeast Asia
Governments and international conservation organizations tend to put their muscle behind "charismatic" species like the rhino or elephant, which are seen in zoos worldwide and are universally beloved.
But pangolins, as a volunteer at Pangolin Rehab, Thai Van Nguyen, explained it to me, are "not a very attractive species -- not beautiful, not colorful.
"Some people -- Western people -- think it's a crocodile."
It's true that more attention has been coming the pangolin's way recently. The International Union for the Conservation of Nature hosted World Pangolin Day on February 15, the day before I left for Vietnam. The main celebration seemed to be rallying support online. Some news organizations -- from Yale Environment 360 to the BBC -- have posted videos and articles. And, out of dumb luck and because he's a nice guy, I somehow persuaded the creator of that "honey badger" YouTube video to make a new (hopefully) viral video about pangolins as part of this story.
But the pangolin, as writer Richard Conniff put it, is still "obscure" at best.
In the public mind, it's definitely no rhino.
When I tell people about pangolins, they often think I'm saying "penguin" with some newly acquired Paula Deen accent.
Perhaps no one would miss a species they never knew existed.
More in first comments...
Naughty Woman Power
by
Add your quick reply below:
You must be a member to reply to this post.
Replies (1-10):
Add your quick reply below:
You must be a member to reply to this post.