Current Events & Hot Topics
UPDATE - Audio of murders - Minnesota Man Accused of Murdering Teens Who Entered His Home - He claims self defense
Audio
Gawker transcribed the entire rant.
"I'm safe now. Cute. I'm sure she thought she was a real pro. I feel a little bit safer. I'm totally safe. I'm still shaking a bit, but a little bit safer.
I refuse to live in fear. I am not a bleeding heart liberal.
I felt like I was cleaning up a mess. Not like spilled food. Not like vomit. Not even like diarrhea, the worst mess possible.
In some tiny little respect I was doing my civic duty. The law enforcement system wouldn't do it, I had to do it. I had to do it.
They weren't human. I don't see them as human. I see them as vermin.
This bitch was going to go through her life spoiling things for other people. Stealing, robbing, drug abuse. It's all fun, cool, exciting, and highly profitable, until someone kills you. Like I give a damn who she is? "Oh, sorry!"
I try to be a good person. I try to do what I should, be friendly to other people, help them when I can, try to be a good citizen, not cheat people, be fair. And because I'm a good person, they think I'm a patsy, I'm a sucker. They think I'm there fore them to take advantage of.
Is that the reward for being a good person? And if I gather enough evidence, they might be prosecuted. If they're prosecuted, it might go to court. If it goes to court, they might be found guilty. And if they're found guilty, they might spend six months, two years in jail, and then they're out, and they need money worse than ever, and they're filled with revenge. I cannot live a life like that. I cannot have that chewing on me for the rest of life. I cannot, I refuse to live with that level of fear in my life."
Here's the horrific audio from the New York Daily News if you have the stomach for it.
UPDATE
Man Convicted of Premeditated Murder in Home Invasion Killings
LITTLE FALLS, Minn. April 29, 2014 (AP)
By AMY FORLITI Associated Press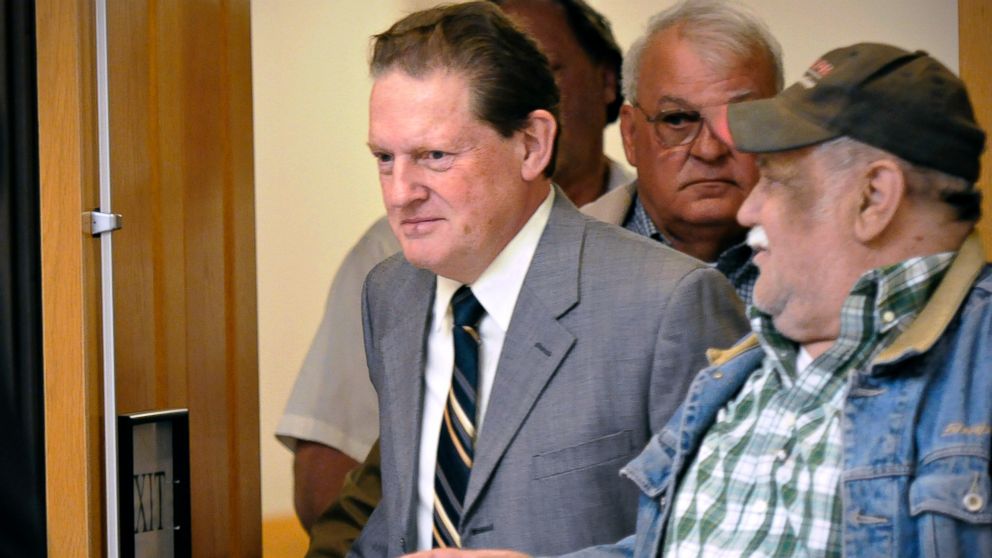 Byron Smith, A Minnesota homeowner who shot and killed two teenagers during a break-in was convicted Tuesday of premeditated murder.
Bryon Smith had claimed he was simply defending himself during the break-in at his home in the small city of Little Falls on Thanksgiving Day 2012. Smith's attorney said the 65-year-old was fearful after previous burglaries.
But prosecutors argued that Smith waited in his basement and intended to kill the teens. A total of nine shots were fired at 17-year-old Nick Brady and 18-year-old Haile Kifer.
Jurors began deliberating Tuesday morning and within three hours had a verdict: Guilty on two counts each of first-degree and second-degree murder. Mothers of the teens cried as the verdicts were read, while Smith showed no emotion. Defense attorney Steve Meshbesher said he would appeal.
The teens' killings stirred debate around the state and in Little Falls - a Mississippi River city of 8,000 about 100 miles northwest of Minneapolis - about how far a homeowner can go in responding to a threat. Minnesota law allows deadly force to prevent a felony from taking place in one's home or dwelling, but one's actions must be considered reasonable under the circumstances.
Prosecutors said Smith's plan was set in motion on the morning of the killings, after Smith saw a neighbor whom he believed responsible for prior burglaries drive by. Prosecutors say Smith moved his truck to make it look like no one was home, and then settled into a chair in his basement with a book, energy bars, a bottle of water and two guns.
Smith also set up a hand-held recorder on a bookshelf, which captured audio of the shootings - key evidence in the prosecution's case. Smith had also installed a surveillance system that recorded images of Brady trying to enter the house.
The audio, which was played several times in court, captured the sound of glass shattering, then the sounds of Smith shooting Brady three times as he descended the basement stairs. Smith can be heard saying, "You're dead." Prosecutors said Smith put Brady's body on a tarp and dragged him into another room, then sat down, reloaded his weapon and waited.
About 10 minutes later, Kifer came downstairs. More shots are heard on the recording, then Kifer's screams, with Smith saying, "You're dying." It's followed soon after by another shot, which investigators said Smith described as "a good, clean finishing shot."
The teens were unarmed, but Smith's attorneys had said he feared they had a weapon.
The tape continued to run, and Smith was heard referring to the teens as "vermin." Smith waited a full day before asking a neighbor to call police.
Smith did not testify on his own behalf. Meshbesher highlighted previous burglaries on Smith's property, including one on Oct. 27 that included the theft of weapons. A neighbor testified that Smith came to his door after that burglary and appeared very frightened. Meshbesher said Smith wrote a memo to the Morrison County Sheriff's Office on Oct. 29 asking them to investigate.
Meshbesher said in his closing arguments that the teens would still be alive if they hadn't broken into Smith's house. He also said Smith had a legal right to use deadly force to defend himself.
Before retiring from the U.S. State Department, Smith worked on technical security issues for American embassies, such as building layout and alarms.
Kifer was a senior who was active in athletics at Little Falls High School. Brady was a student and a wrestler at that school before transferring to nearby Pillager High School, where he was a junior. They were cousins.
Court documents that were not allowed as evidence showed Brady had broken into Smith's house and garage before. Brady and Kifer were also linked to another burglary the day before they were killed; stolen prescription drugs were found in the car they were driving.
Judge Douglas Anderson excluded evidence about the teens' histories from the trial as irrelevant
Minnesota Man Accused of Murdering Teens Who Entered His Home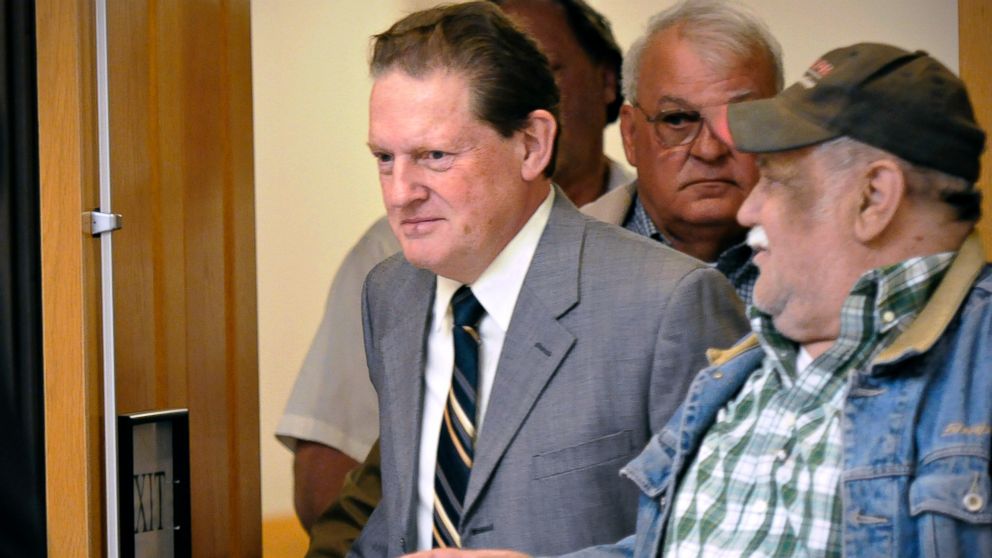 Minnesota Man Accused of Murdering 2 Teenagers
The trial against a 65-year-old man accused of murdering two teens who entered his home is underway in Minnesota, stirring debate about how far people can go in defending their homes.
Byron Smith, a retired security engineer for the U.S. Department of State, is charged with first-degree premeditated murder in the slayings of cousins Nick Brady, 17, and Haile Kifer, 16, on Thanksgiving Day 2012. The killings rocked the small city of Little Falls.
Prosecutors say Smith was sitting in his basement when he heard a window breaking upstairs. When Brady started walking down the basement stairs, Smith shot him twice.
Then, according to court documents, Smith shot Brady a third time in the face, allegedly telling investigators, "I want him dead."
Minutes later, Kifer walked down the same steps, reportedly calling Brady's name. Smith shot her multiple times, too - telling investigators the last time he fired was "a good clean finishing shot."
Steve Meshbesher, Smith's attorney, said the case focuses on home security, that Smith had been worried after several break-ins.
"This was about anxiety and fear, and what somebody does in their own home," Meshbesher said.
But prosecutors say Smith planned the killings - lying in wait for the two teens in his basement with a book, two guns, energy bars and a bottle of water. The teens weren't armed.
Under Minnesota law, a person may use deadly force to prevent a felony from taking place in one's home. ABC News Legal Affairs Anchor Dan Abrams said the home-defense angle has limitations.
"The problem is that Byron Smith fired multiple shots," Abrams said. "You don't have the right to execute an intruder. If he had fired one shot at ea
ch of these intruders, he'd have a much stronger defense."
The Associated Press contributed to this report
ETA - More
first saw the feet, then the legs, then the hips of the intruder. Smith said he believed he fired twice at Brady with a Ruger Mini-14 rifle, causing the teen to tumble down the stairs, according to the complaint.
Smith then dragged the body on a tarp to his basement workshop.
Several minutes later, he told police, he heard more footsteps and waited until he saw Kifer's hips as she descended the staircase.
"After shooting the person, she tumbled down the steps," according to the complaint. "Smith stated that he tried to shoot her again with the Mini-14 but the gun jammed."
At this point, he told police, Kifer laughed at him, describing it as a short laugh because she was in pain. But he said it "made him upset," the complaint said.
"If you're trying to shoot somebody and they laugh at you, you go again," he told police, according to the complaint.
As Kifer gasped for air, Smith dragged her body next to Brady's, according to the complaint, and placed a handgun under her chin and fired what he told police was a "good clean finishing shot" that went "under her chin up into the cranium." http://abcnews.go.com/US/minnesota-man-shot-burglars-fired-shots-needed/story?id=17813093
by
Add your quick reply below:
You must be a member to reply to this post.
Replies (1-10):
Add your quick reply below:
You must be a member to reply to this post.