Current Events & Hot Topics
An Intimate Look at the Lives of Gay Service Members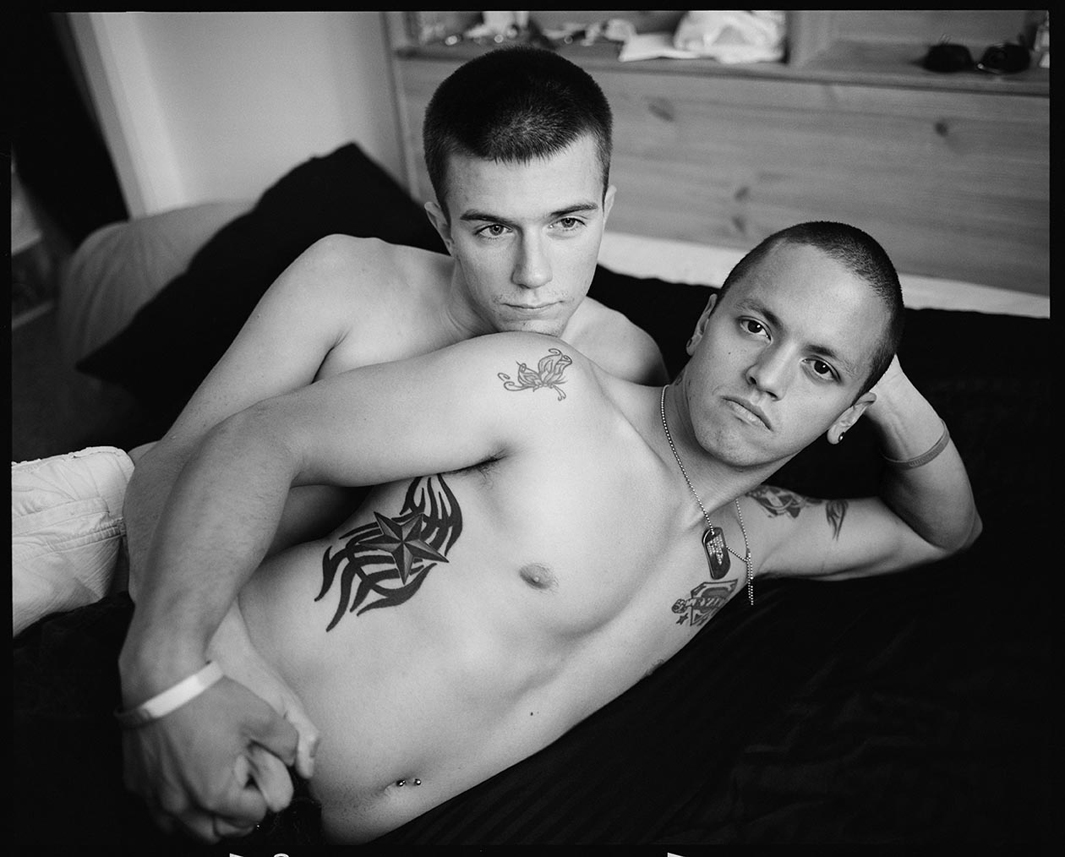 In 2009, while listening to a radio interview, photographer Vincent Cianni was moved by the story of a mother whose son was in the Army and had been discharged under "don't ask, don't tell." Although he wasn't certain how he would create a series around the story, Cianni said the mother's sense of love and pride prompted him to call her about contacting her son.
That initial call sparked a four-year project that took Cianni around the country interviewing and taking portraits of gay service members. His initial uncertainty about how he would develop the project eventually became a book, Gays in the Military, published by Daylight. Cianni began working on it while DADT was still policy, but the movement to repeal it was at its height, and he continued the project after the policy was lifted in 2011.
As is the case of Cianni's other projects, Gays in the Military appealed to him from a personal place. Cianni was drawn to the project not only because he is gay, but because he feels a connection to social justice issues and projects that deal with memory and community. He was also inspired by Nathaniel Frank's 2009 book Unfriendly Fire that examined the devastation caused by DADT and the dishonest and disingenuous research that went into creating the policy that discriminated against gays and lesbians. "The whole intention of this project was to give voice to people who were not able to have a voice, were not able to tap into their history," Cianni said.
Cianni said that finding people to participate in the project in its early stages was tricky, since most service members were forced to live in secrecy. He relied on word of mouth and social media channels, and he also spent a lot of time researching websites and LGBT organizations and other resources that acted as support groups for gay-identified troops. Eventually people began to recognize him and knew his intentions for the project were good.
That networking established a sense of trust in Cianni, and he deepened the bond with the individuals he met and photographed while talking to them. Cianni said he always interviewed the people before taking their portraits, which allowed them to get to know each other better; it also made Cianni feel a bit like a therapist, since many of the service members were forced into secrecy. "Since the portraits were made after the interviews were done, there was even a closer connection established through that process," Cianni said. "I think a little sense of history was built between the two of us."
The portraits were shot on black-and-white film because Cianni didn't want anything in color to detract from the subjects. "I wanted to strip away everything but the viewer's connection to the people and the people's experience and their story, and color has its own psychological presence and determinations," Cianni said. "I really wanted to strip away everything to just us looking at the individual."
A typical shoot would produce between 30-60 images. Based on their conversation during the interview process, the rooms in their homes, and the light, Cianni would then pick a few environments in which to conduct the portrait sessions. Of the roughly 100 service members he interviewed, the book was edited down to include about half of those people. "The decisions were primarily based on trying to build a range of stories and experiences and generations that spanned rank, race, geographic area, background, religion, and family makeup," Cianni said. "I wanted to bring out a real life range of stories."
David Rosenberg is the editor of Slate's Behold blog. He has worked as a photo editor for 15 years and is a tennis junkie. Follow him on Twitter.
by
Add your quick reply below:
You must be a member to reply to this post.
Replies (1-5):
Add your quick reply below:
You must be a member to reply to this post.