Current Events & Hot Topics
Nigeria abducted girls: Boko Haram leader claims captives converted to Islam
Nigeria abducted girls: Boko Haram leader claims captives converted to Islam
(CNN) -- A Boko Haram video emerged Monday purportedly showing some of the kidnapped Nigerian girls in Muslim headdresses and the terror group's leader declaring they have converted to Islam.
The video, released by French news agency Agence France-Presse, was shot in a nondescript bush area and showed about 100 girls.
In the 27-minute footage, the terror group's leader, Abubakar Shekau, says he is willing to exchange the schoolgirls for Boko Haram prisoners.
It shows girls dressed in black and gray hijabs, and reciting the Quran as they make Islamic declarations of faith. Shekau appears in a separate part of the video, but never with the girls.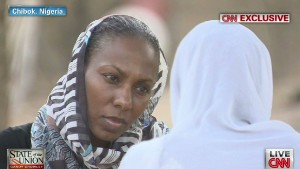 Escaped girl recalls kidnapping ordeal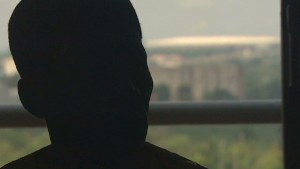 Nigerian father: Nothing has been done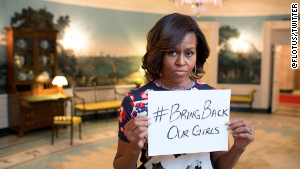 First lady: Kidnappings 'unconscionable'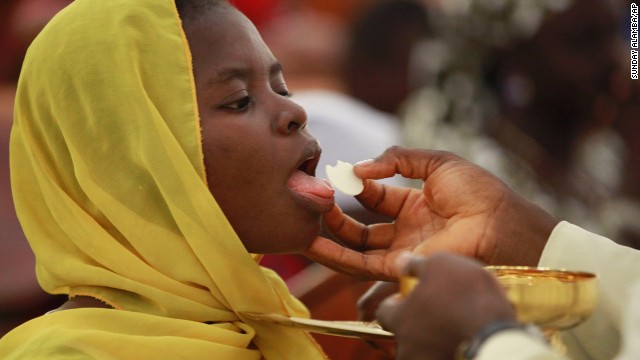 Nigerians protest over kidnapped schoolgirls
"Praise be to Allah, the lord of the world," the girls in the video chant.
It's the first purported sighting of the girls abducted last month in the northern town of Chibok. A convoy of Islamist militants drove to a school, seized nearly 300 girls and fled into the night.
At least 276 girls remain missing since the terror group abducted them on April 14. Though some of the girls escaped shortly after their abduction, none of the others have been found.
A daring escape
One of the escapees told CNN's Nima Elbagir how she made a dash for freedom after militants loaded them into trucks and drove them into the nearby Sambisa Forest.
"We ran into the bush," she said of her escape with two others. "We ran and we ran." Lost and terrified, she said, they later ran toward flames they presumed were rising from a building set ablaze by the militants in their hometown.
The escapees were lucky. The missing girls probably have been separated and taken out of the country by now, officials say.
"The search must be in Niger, Cameroon and Chad, to see if we can find information," said Gordon Brown, a former UK prime minister and the U.N.'s special envoy for global education.
But President Goodluck Jonathan says he believes the girls are still in the forest where the militants disappeared shortly after their capture.
More details on what happened that night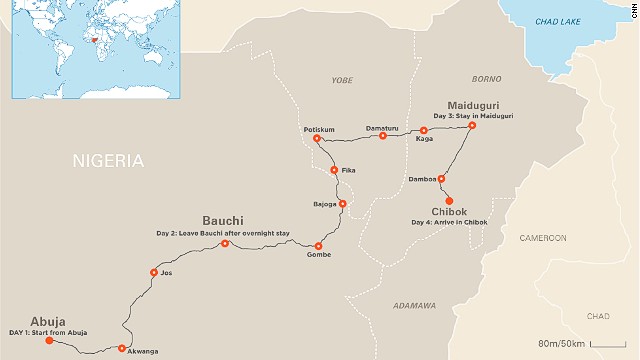 Map: Nima Elbagir's route to Chibok
A CNN team made the dangerous journey to Chibok to gather firsthand accounts of the abduction.
Before the gun-wielding Islamist militants rode into town, residents said they got cell phone calls that the feared extremist group was on the way. Family and friends from surrounding villages told them of a convoy of cargo trucks, pickups and motorcycles. But no one knew what the attack would entail.
Residents said they passed along warnings to local authorities that the terrorists were on their way that night. Police called for reinforcements, but none came. Everyone, including police, fled into the bush. But the girls remained asleep in their dorms.
Global search effort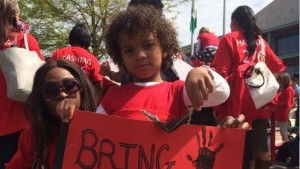 U.S. military advisers arrive in Nigeria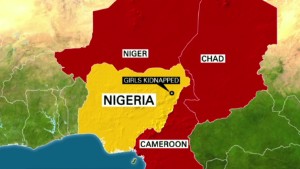 Complications in the search for Nigerian girls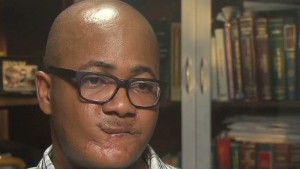 Boko Haram attack survivor speaks to CNN
The international effort to find them is gaining steam -- albeit a few weeks too late.
U.S. and British officials are in the capital of Abuja to help look for the girls, plan rescue missions and advise on ways to quash the terror group.
China and France are also helping in the search. In addition, Israel plans to send a team of counterterrorism experts to help, Jonathan's office said Sunday.
The nations involved have not provided specifics on what their missions will entail, but the United States has said it has no plans to send combat troops.
Why did help arrive so late?
The United States offered assistance immediately after the mass abduction, but Nigeria turned it down until it became apparent that the situation needed a greater response, senior U.S. State Department officials told CNN.
They echo comments made last week by Secretary of State John Kerry, who said that the U.S. has been engaged since day one.
An explosive report Friday accused military commanders of knowing the terror group was headed to the school at least four hours in advance. However, the report said, they were unable to raise enough troops to respond.
The findings by human rights group Amnesty International mirror accounts by various parents and villagers, who described to CNN an ineffective military response in the days and weeks after the girls were abducted.
Nigeria's information and defense ministries disputed the report.
The moment the Nigerian government heard of the abduction, "we went in to action," Information Minister Labaran Maku said.
"We shouldn't turn this into a trial of the Nigerian government."
Link with video:
http://www.cnn.com/2014/05/12/world/africa/nigeria-abducted-girls/
"Hang on, let me send a PM to Jesus so he can join this name calling ignorance ...he's into that these days ...at least according to his peeps."
- sak
by
Add your quick reply below:
You must be a member to reply to this post.
Replies (1-10):
Add your quick reply below:
You must be a member to reply to this post.