TORRANCE, Calif. (KABC) --
The Exxon Mobil refinery in Torrance suffered structural damage following an explosion Wednesday morning.
The blast happened at 8:50 a.m. in the 3700 block of 190th Street, followed by a ground fire, which was quickly knocked down.
Some area residents reported feeling an earthquake-like jolt.
When the explosion happened, the system went into an immediate burn off, shooting flames 200 to 300 feet into the air and putting out extremely black smoke.
Three minor injuries were reported, and everyone has been accounted for.
Residents saw ash falling in the neighborhood following the blast.
Torrance police said air quality readings are normal but still advised area residents to shelter in place, turn off HVAC systems and keep all doors and windows closed.
The Torrance Unified School District advised schools to shelter in their students. A total of 13 schools were affected, and parents have been notified.
Del Amo Boulevard was shut down between Maple Avenue and Crenshaw Boulevard.
The cause of the blast was not known.
PHOTOS: Explosion at Exxon Mobil refinery in Torrance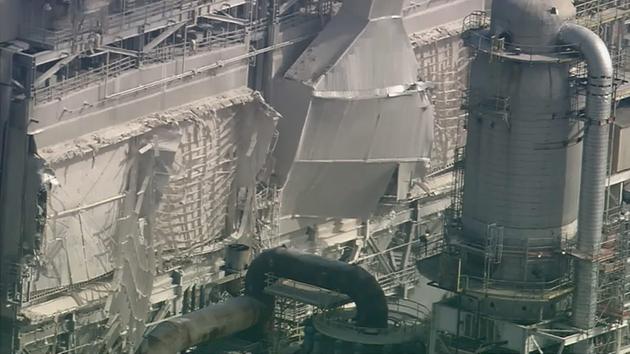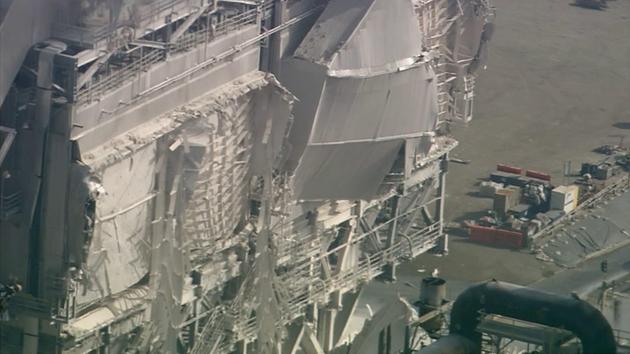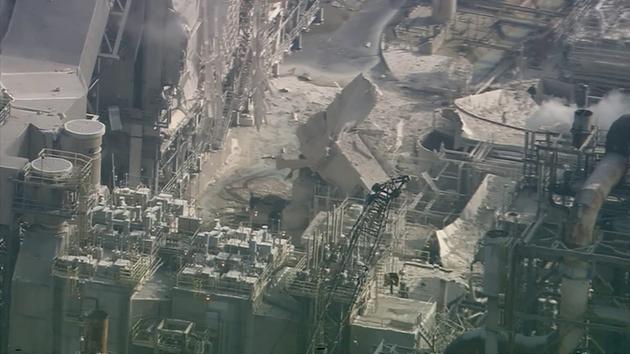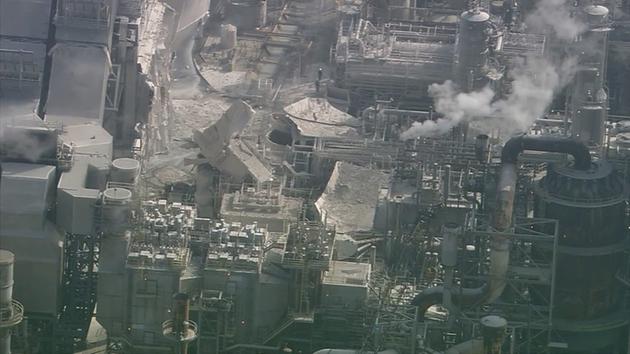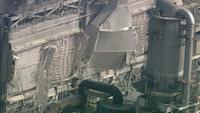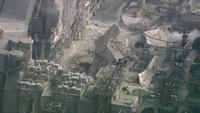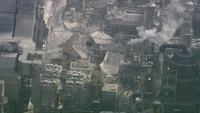 Damage is seen from AIR7 HD after an explosion at the Exxon Mobil refinery in Torrance on Wednesday, Feb. 18, 2015.