Current Events & Hot Topics
Hi, my name is [edited out]. I was born and raised in this town. It is my favorite place on Earth and this community is made of my favorite people.
This morning I woke up to terrible news. The Airport Diner in Sussex was vandalized by heartless people whose goal was to spread hate and fear.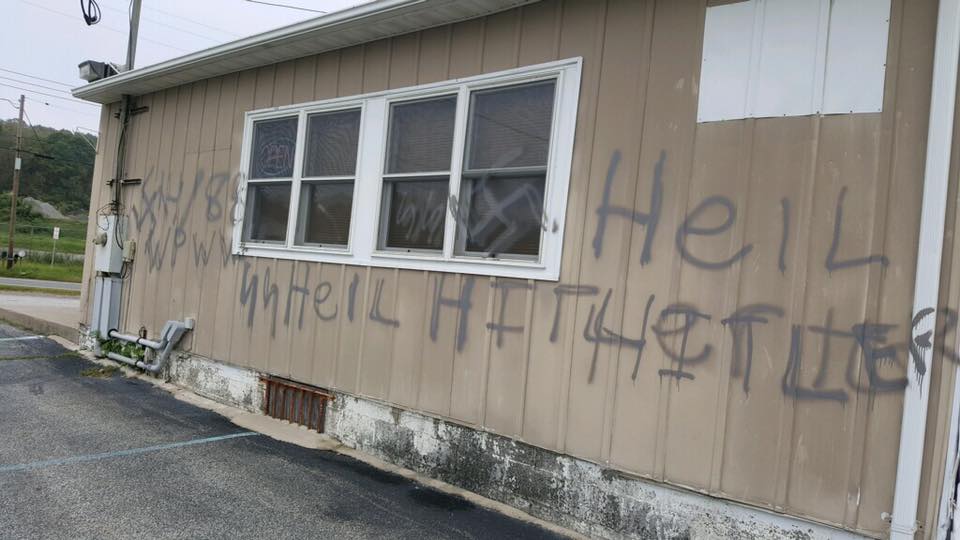 Not only did these hate-filled people vandalize the building as you can see above, but the shed and outdoor freezer outside were broken into and all of the food products and supplies the owner had inside were destroyed and/or thrown into the yard to spoil. Hundreds of dollars of food and supplies were lost.

The screens over the windows need to be replaced because the spray paint used to create the language and symbols displayed have permanently stained them.
We have painted the building. None of the hate is visible anymore, but all of the supplies cost Frankie and his employee's hard-earned money that could have and should have been used for other things... Not to cover up the mess of hate-filled vandals.

I created this GoFundMe for the owner of the Airport Diner, Frankie, who has been the owner of the Airport Diner for 12 years. He is a man of few words, but all he was able to say today is "Why?"
The goal is to raise $1,500 for Frankie and the Airport Diner. This $1,500 will go towards replacing all of the food and materials lost, the screens, and will cover all paint and supplies used to remove the hate on the walls and windows.
Frankie and his staff are already so grateful for all of the support they have received from this community. This community has come together to make it known that hate does not belong here. And it never will. This is OUR town.
Any amount will help the Airport Diner, Frankie, and his staff, and I am hoping that this financial relief will come soon. If you have anything to give, please do so.
This is our Town. Let's show all of the hate what we are made of, and let's get the Airport Diner the relief they need.
Thank you so much for reading this, and for being an integral piece of this community. Please donate if you can, please share this as far and wide as you can.
Hate has No Place Here.
Love Always Wins.
Love you All,
This came across in facebook. There is a gofundme account associated with this. So far they have raised just over $2,000. FTR: This is not me. This is not my town. I am not asking for a donation.
This is my state though. In reality, this could very well happen in your town and in your state. Just sharing because everyone needs to know there is hate hidden in our towns. We can not be silent about it.

by
Add your quick reply below:
You must be a member to reply to this post.
Replies (1-10):
Add your quick reply below:
You must be a member to reply to this post.