Current Events & Hot Topics
Blinded woman wants "eye for an eye"
TEHRAN, Iran (CNN) -- Ameneh Bahrami is certain that one day she'll meet someone, fall in love and get married. But when her wedding day comes, her husband won't see her eyes, and she won't see her husband. Bahrami is blind, the victim of an acid attack by a spurned suitor.
If she gets her way, her attacker will suffer the same fate. The 31-year-old Iranian is demanding the ancient punishment of "an eye for an eye," and, in accordance with Islamic law, she wants to blind Majid Movahedi, the man who blinded her.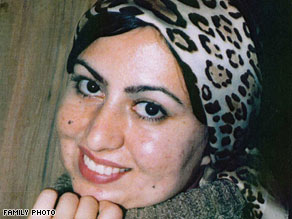 I agree. The punishment should fit the crime.

by
Replies (11-12):
Add your quick reply below:
You must be a member to reply to this post.