Advice for Moms
Do you think this is wrong of him to say no?
Please read the entire post before responding...there's a lot of backstory and details that need notice:

First of all, my fiance' and I are living in a seperate part of my mother's house, per her request, so that we can save up enough money to get a place of our own, and while Mike is going to school to get his MCSE at MTI.
Well, lately my mom has been having financial issues. I wont go into all of her extravagant expenditures, but she lives as though she is rich- and she's definitely NOT. She goes out to eat constantly, is traveling all over the place for these wonderful "opportunities" has involved herself in literally countless (no joke, i lost count) Multi level marketing scams (yes they all ripped her off big time!) and now she needs help paying her bills.She is still running around trying to recruit people to her latest and greast scam that's supposed to make her rich. And big suprise, she didnt get paid by them.

We have only been able to save up to about a thousand dollars since we've been here, because Mike's car broke down a couple times, costing upward of 2 grand altogether. Plus we've dipped into our savings (which was only supposed to be for a deposit, and first couple months rent in the event that the rug gets pulled out from under us in this house) and given her almost $800 in the past 3 months to pay for bills and such.
All the while, she allows my sister and her boyfriend to flop here- neither of which have a job OR go to school. And she is giving my sister money left and right (that she doesnt have) for gas to get DJ (her boyfriend) to and from "work" where he is apprenticing without pay to be a tattoo artist. this is downtown, ALMOST 30 minutes each way! and My sister is driving his tweaker parents all over the place because they constantly need favors since they have no cars and are completely helpless since they lost everything because THEY"RE TWEAKERS! *ugh* sorry for the rant, my sister is being such an idiot!
Anyways, the last time mom asked for money Mike said that we cant keep doing this. The plan was for us to be able to save enough money to move out, and now our savings is down to $700, that's less than we need for a deposite. We really need to keep the money we have because, as i explained my mother has been blowing all her money on stupid shit, and the house that we all loved and have lived in for years is going to be forclosed on. It's completely inevitable, we all know that. In the next 6 months to a yr we will be completely on our ass without anyone to help us out. Literally living below the poverty line and even if i am able to get a job AND pay for daycare, we would still be having serious hard times.
Basically, she did it to us again. She has this bill that she cant pay because one of her scams didnt pay her AGAIN. and now she not only wants, but EXPECTS us to just pull the money out of our savings and pay the $300 dollar SMUD bill or the lights get shut off tomorrow. Mike says he wont do it, that we need that money for when we are on our ass and she thinks that we are being completely selfish and that we owe her that money since she's letting us stay here rent free. While i do agree with that, we are only living here rent free because she invited us here to help us save money. I do all the dishes, laundry, cleaning around teh house. Mike goes to work, and school, and is gone almost all day every day working his ass off to secure a future for us. My sister does NOTHING! Her boyfriend is apprenticing now, big Whoop. He makes no money. They BOTH smoke cigarettes adn weed, ... where's the money coming from? MY MOM! So she's asking US to pick of the pieces while she runs all over the world. (she went on 3 vacations in the last 4 months, all of which were plane rides and hotel stays) and we are about to be left with nothing because she doesnt know how to be responsible with her finances!
So he said NO! We need that money. I know my mom hates him right now, and feels drained of her finances, but that's not our fault! that's her own fault for running around like she's made of money. We are willing to take the couple days without lights in order to be able to survive in the future. WE are actually THINKING about our future! We are not asking her for anything extra. We pay for our own food, toiletries, and basic needs. I just feel bad that there's this money that she knows about and that she feels entitled to because she now has nothing.
Let me know if that was hard to follow. I did my best to condence it and keep it relevent. there's so much more to be said about how irresponsible both her and my sister are being, but that would take all day.
thanks for any kind words (hopefully, lol)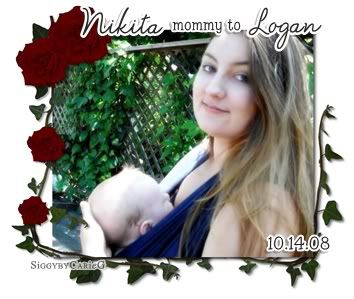 by
Add your quick reply below:
You must be a member to reply to this post.
Replies (1-10):
Add your quick reply below:
You must be a member to reply to this post.