Advice for Moms
*Has this ever happened to anyone else?*
*Might be TMI for some.*
So AF came on Wednesday (one day early, no big deal) and only lasted 3 days (which has NEVER happened in my life). Af is usually here for at LEAST 5 days, and is fairly heavy the first 3 days, then tapers off to where I'm only spotting by the 6th day. So the second day in I just randomly stop bleeding, and then it starts back up the next morning, but then ends a few hours later, for good. So in summary, I started Wednesday afternoon, bled somewhat heavy throughout the night and all day Thursday, Friday it tapers off and just randomly stops Friday afternoon/evening, then starts back up Saturday morning but only last like an hour and nothing since. I was also EXTREMELY nauseated Saturday to the point of almost throwing up, which isnt like me. And today I'm fine.
Has this happened to anyone and they've been pregnant? I mean I hear about shorter/lighter periods and people ending up being pregnant or people having their periods all the way through their pregnancies, but with my two boys it was like a boom for sure pregnant signs, boobs hurt, gassy, cranky, tired, etc.
I am really tired and could just lay here all day, BUT I did have a period so I am not so jumpy on testing.
Oh and we are NOT TTC, but we arent being extremely careful either. We have only had unprotected sex a few times in the past few months and it wasnt during the week I was ovulating, the rest of the times we have used condoms (which I know arent 100% either).
Brooke, Wife to Garrett, Mother to Keaton and Taeton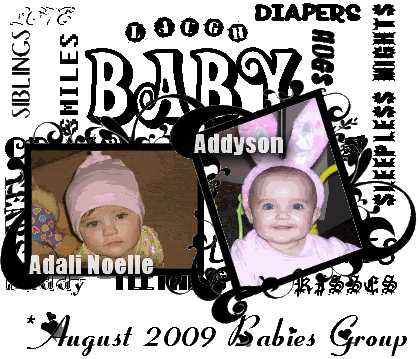 by
Add your quick reply below:
You must be a member to reply to this post.
Replies (1-5):
Add your quick reply below:
You must be a member to reply to this post.