Pregnancy
I really don't need help but this is soooo weird.... Last night I went out and bought PG test. I am the one that posted how the lady who sold it to me was so rude.... Well I bought the test and one home read the directions and waited... The directions said to pee on the stick of course and wait 2 to 10 mins. If you get a positive sign then you are PG if negative sign you are not. Then over on the side it said even if you get a very faint verticle line trying to form a positive then you are....Ok. So I did my thing and instantly the line formed a negative but I still waited over 2 mins. Still negative. Then I went back and checked 15 mins later and still negative. No faint verticle line or anything. Well an hour later I checked again to make sure and still nothing.... Then this morning I get up and goes use the bathroom and there my PG stick is lying in the trashcan. I grabbed it and there is a verticle line thats not faded however is very very this. Well does this mean I am or I am not???
I am going to take another one to see but I don't know... I tried to take a pic but that didn't come out clear.
This is a sample pic not my actual test but this is the brand I used..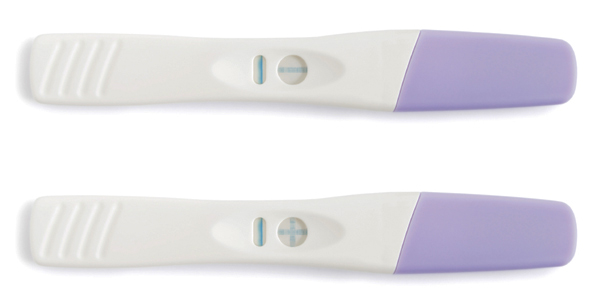 See how the positive sign is visible there. Well my verticle line was extremely thin this morning and was not there last night...
by
Add your quick reply below:
You must be a member to reply to this post.
Replies (1-10):
Add your quick reply below:
You must be a member to reply to this post.