Pregnancy
They made me laugh, kind of OT
First off i want to thank everyone in this group for not being judgemental about the ways that we choose to go about childbirth and the decisions we have to make for our bodies and our children. I joined these groups to get advice and to share my own experiences, not to be judged and berated upon. It seems in some groups some of our ideals are not up to their standards and must be kicked out of groups and banned from rejoining them at a later time.
When did or opinions become insignifcant and unimportant? When did a differing opinion give you the permission to berate and belittle someone? To me, Never.
Now the reason to my post. I was in a natural childbirth/pregnancy group. I joined to get advice on having a vbac and whatnot since i wanted a more natural birth than my emergency csection i had at 28 weeks with my twin daughters. Some of the posts i enjoyed and learned from, but others had me questioning some of the mothers on here. Never once did i bash a mom or their ideals and opinions. 3 weeks ago i delievered my son by vbac. I opted for an epidural, and my water was broken and i was given pitocin, all after my son was in distress from the cord being wrapped around his neck. I had a hard delivery, my son was sunny side up and i pushed for 2 hours ending with an episiotomy and a few tears beyond that.
Another mother joined the group today, stating she wanted a natural birth but still wanted a hospital birth and kind of questioned whether she was right for the group. I shared my story with her and the group, stating "natural" was a more relative term and that she didnt have to have an unassisted home birth or anything like that to be have a natural birth. and basically stated natural to me was a vaginal birth to a healthy baby.

In response to my reply, i get a message from the group leader stating my reply sparked animosity and i was found to be "not right for the group" and was banned. It made me laugh. Personally if you are to be so childish enough to have problems with me over the way i birth my child i dont want to be in the group and kick me out. Go ahead. But honestly why cant we all be adults here and allow us to go about things our own ways. We all are entitled to our opinions. But dont bash on us for having a different opinion than you.
SO thanks ladies in this group who do not belittle those with differing opinions and supporting us all, no matter the way we have our children.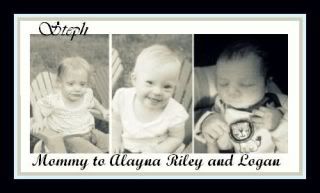 by
Add your quick reply below:
You must be a member to reply to this post.
Replies (1-1):
Add your quick reply below:
You must be a member to reply to this post.