I have three precious baby girls!
Zaeva LoraLei Moore was born August 26, 2007 at a minute till midnight. An epidural, 18 hours of labor and 3 hours of pushing.
Xanthe Jaela Moore barrelled her way into the world November 19, 2008. Pre-labored for three days proior to active labor with contractions 15 mins apart. Got to the hospital, in mild pain, at 4 cm dilated. Thought I would labor for 12 or more hours so I opted for an epidural (wish I wouldn't have). Xanthe surprised us by being ready to come out and play a mere 45 mins after the epidural. Pushed 30 mins.
And Annezly Azereyah Moore almost fell out in the hospital lobby on August 22, 2010. Hers was a completely natural and unmedicated labor and probably my crowning achievement in life, eventhough, millions of women have done it before me. I'm am very sad to say that I may be one of the last with the way things are looking for birthing in this country. I highly reccomend that Mommy's To Be see the documentary The Business of Being Born before they write out a labor plan and go to childbirth/lamaze class!!! Not only is it very informative and educational, it is also lots of fun!!! I think my hubby enjoyed it as much, if not more, than I did!!
Not pregnant, but hopeful for Number Four to be a non-medicated home birth if I can find a provider to do it!!!!<3
I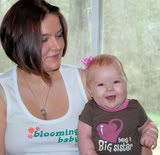 I call Xanthe my-->
Thomas and I have been together since Friday, October 13, 2006. We had a small church service marrige August 19, 2007 a mere week before Zaeva was born. We like to do things backwards..."Life's short, have dessert first!" We are looking forward to one day having a vow renewal and doing it big wedding style since we skipped that part. We'll see...God has been so good to me, I can't wait to find out what else He has in store for my life.
It's not about what I want; it's about what God wants for me.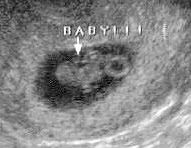 ~~~~~~~~~~~~~~~~~~~~~~~~~~~~~~~~~~~~~~~~~~~~~~~~


My interests are:My Baby Girls, My Thomas, Our "other" kids: Stryker and Stormy (shih- tzus), , Spike (Uromastyx lizard), and Chocolate Beard (Meyer's Parrot). Changing Diapers, Trying to be a good Mommy-Cook-Mate etc...Animals in general, Shopping with my Mom. Grooming dogs at the salon,SCRAPBOOKING, attempting to organize and decorate our house! ha;) Swimming (Wednesday=Pool Day), Singing (publicly or just in the shower!), Dancing in the mirror, NOT talking on the phone, going out to eat with friends, playing with Zaeva, painting my toenails (since I can finally SEE them!)
Zaeva-breastfed for 9 months
Xanthe- breastfed for 17 months
Annezly- 6 months and still going strong
I'm passionate about breastfeeding and natural childbirth. I would love to answer any questions you might have about either. Wanna know something about me, just ask. My life is an openbook.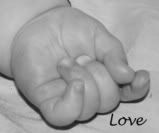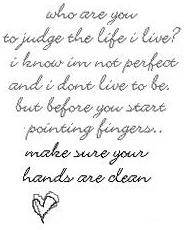 ..