It's time to do the happy dance - Toadily Grand Slammin Profiles has over 800 members in less than one month and we are sending out our 2nd newsletter.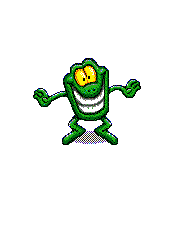 Some topics that we would like to address are:
1.
Changes
:
Backgrounds
-The Photos section had been used for backgrounds but those backgrounds have been moved and can now be accessed through a photobucket account. Those backgrounds are now categorized for easier access. If you have backgrounds you would like to add, please make a post and we will move them over! Click
HERE
to check it out.
Special Requests From The Makers
- If you make requests for backgrounds, siggys, blinkies, etc., from our makers (NOT including the Proud Member tag or Weekly Special Offer) your finished product will now be placed in the Photos section for easier pick-up. This will also let members quickly see each maker's work and styles!
Thank Yous
- We ask that you please place your Thank You in the comment section when you pick up your finished item from the Photos section. This will make it easier for the maker's to see what you want to say specifically to them. And other members can add their comments as to what they think of the custom-made art!
2.
Teaming Up
- We have decided to team up with a group called
Support Awareness
. This group is a one-of-a-kind on CafeMom and "is to help members decorate their profile to bring awareness to afflications that are near & dear to their heart". We are excited to be associated with a group who is actively trying to bring awareness of all diseases to a new level. Please go check out this group if you would like to be a part of a community who wants to help build awareness.
3.
Private Messages
- We hate to have to bring this up again but we are kindly asking you to NOT send private messages to any of the makers in the staff of TGSP regarding requests or questions about profiles. These things MUST be posted in the group.
Reasons - As far as requests, there are threads for this and it is first come first served. If the thread is locked you can request from someone else or wait until the thread is not locked. If you send a PM you will either be referred back to the group anyway or your PM may just get deleted.
As for questions, your chances of getting an answer are far greater if they are asked in the group because that is where our staff and our members are looking to see if help is needed. Also, profiles are for their private use, just as yours is - please respect that.
4.
Bulk Mail
- Unfortunately our newsletters are going to be sent out as bulk mail. Please either check your bulk mail so you can know what cool things are happenin' in the toadily grand slammin group OR better yet, add us to your safe list!
5.
Kung Fu Panda widget
- This is a fairly new widget. You get a daily fortune, you can watch trailers and videos to Kung Fu Panda, get news on what's up and coming and play the online Kung Fu Panda game!
6.
New Designers
- We are please to announce that earthsangel2006 has joined our staff to make you blinkies and other cool things and bamsmom2001 has joined us to make some weekly tag offers. Woo hoo!!!
7.
Contest
- We all know that you l♥ve contests so we are having a Promote This Group kick-off. We want YOU to be creative. Create your page to promote the Toadily Grand Slammin Profiles group. Be sure to follow the
Toadily Grand Slammin Profile Tips
. And also make sure you add a clickable banner to your page - directing people to this group. Encourage everyone to come and join us so they can have as much fun as you do! The contest starts tomorrow so have at it. A post will be made with further details so watch for it to come up soon.
Alright ladies, have a fun and safe day!! :o)