I think the summer air gets in my blood or something. I start getting an itch for a change. Sometimes I reorganize my furniture. Sometimes I buy a new outfit. Heck, one time I had a baby. This year...it was a new hair cut.
I had plain brown shoulder length hair.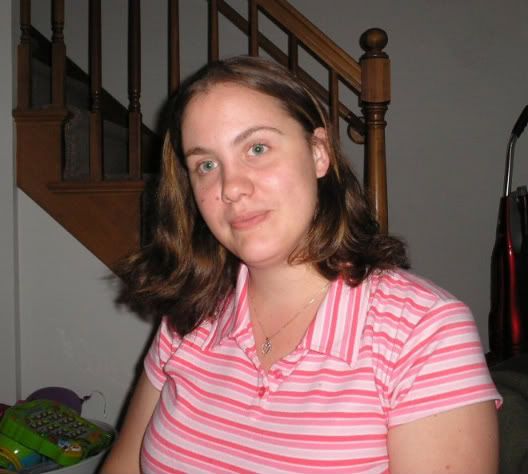 I always pulled it back in a pony tail.
I had no patience, or creativity to style it. If I didn't want to be plain that day, I put a head band on. I started talking to my husband about cutting my hair. His comment, "That would be nice, but you never take care of it." I know this. That's why I want it short, then it won't be a pain in the butt to style. He offered some ideas. We were both thinking a stylish bob, maybe an "inverted" bob, where there is more length in the front than the back. It was still up in the air, and he was texting me pictures of styles while I was at the beauty parlor. But I knew what I wanted to do by then. So I whipped out a few pictures, and told her to work her magic.
Her magic, well, was sort of lacking. I swear to god, I looked like Crispin Glover from Willard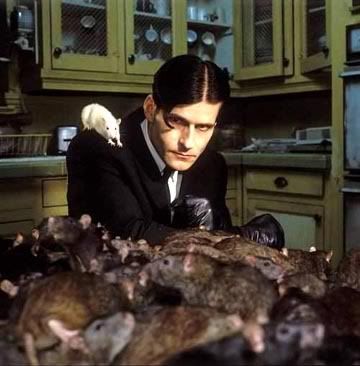 I wasn't happy. So I took out some more pictures, and we figured out that I was lacking some layers on the top, and I should move my part from the middle to the left, and instead of letting it dry (and curl up) that we should blow dry it straight and make is whispy.
And this is the end product!