here is my beautiful niece!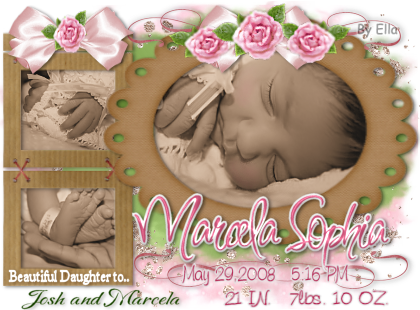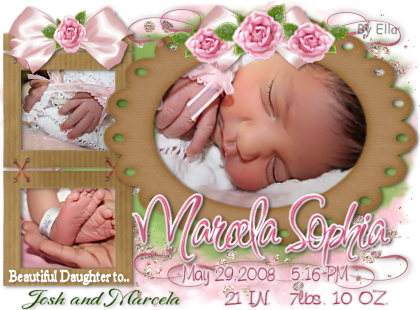 First I want to thank my sweet friend Ella for taking the time to make this gorgeous siggy of my niece!
and I want to share the joy of being an Aunt for my very first time! as you all already know I have Edel my 8yr old and my little Gaby who is 3yrs old and I love them to pieces BUT I never knew that I would love my niece as one of my owns! the joy I felt while waiting in the hospital for her to be born is un descrivable I am sooo in love with this baby gurl!!! she totally stole my heart, I look at her and I see my sister! I know in my heart that her and I will share a love like no other, that she will come to "tia" (aunt) and she will receive my unconditional love.