Thats what I used to say.
Then I went to Dallas and hooked up with several women I met right here on CM. My feelings have definitely changed as I now consider all of these women, and several others who werent able to make the trip, my "in real life" friends.
The trip to Texas wasnt always a sure thing for me. For months, I flip flopped on the idea of going. The trip was planned on the same weekend as my family's annual camping trip. Its what I look forward to every year. Its a time where my family gets together with another family for a funfilled weekend of bonding and catching up. How could I consider missing it?
One day, I was at my sisters house and I just threw the idea out there. My mom and sister were sitting at the table and I said "I think Im going to miss camp this year to go to Dallas with some of the girls form CM." My mom had a fit. "What do you mean youre gonna miss camp? You cant miss camp!" I said "But its going to be at Brandi's! Remember when we were supposed to meet in STL and it never happened? We're all supposed to stay at her house and its gonna be a blast. Angies going!" My sister said "I would go. GO!" That was all I needed. I was going! It was the best decision Ive ever made.
Me and Angie go way back........well you know, we've met before and hung out a few times. We also text eachother on the daily. I love her to death! I also love her chickens!
Rachael, Rachael Rachael. It seemed like poor Rachael always has such a hard time getting to where shes going but Im glad she made it. She is a trooper! After travelling all day and even losing some luggage, she still came ready to party! She is also funny as hell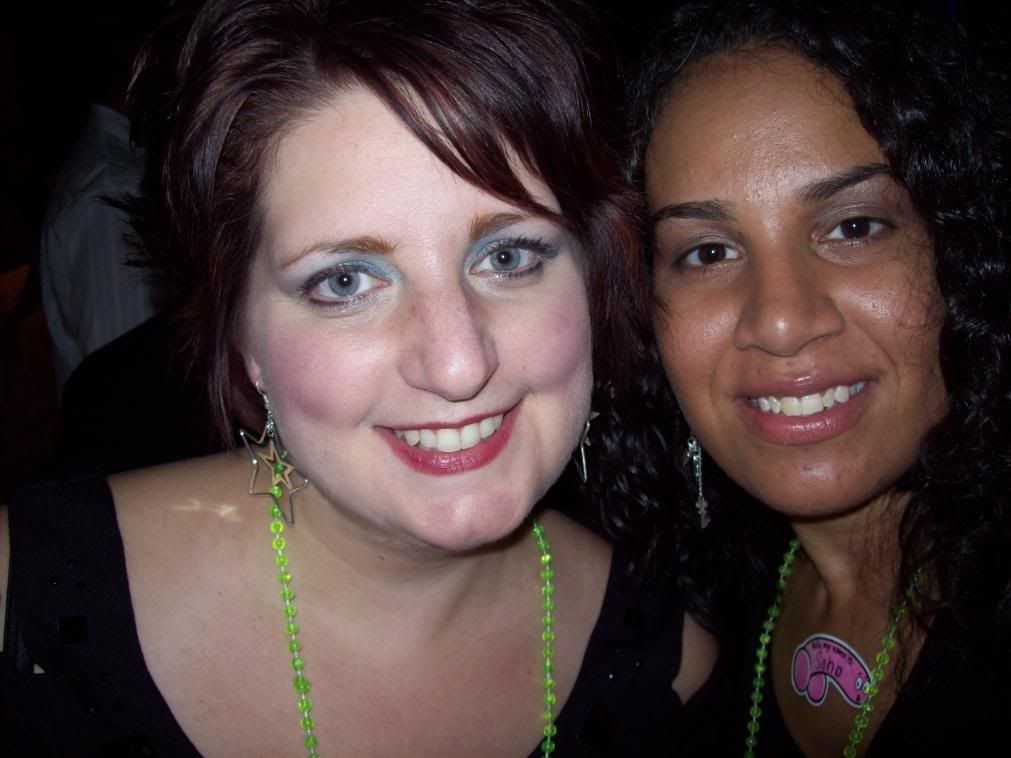 What can I say about Rella...ella....ella? I was nervous to meet her because I made so much fun about her love of boytoy Joe Jonas. I just knew she was gonna beat me up but no....she didnt. In fact, we got along beautifully. She is just like Angie....and you know how I love Angie. Those two are two peas in a pod and Im so glad they got to meet eachother.
They even dress alike....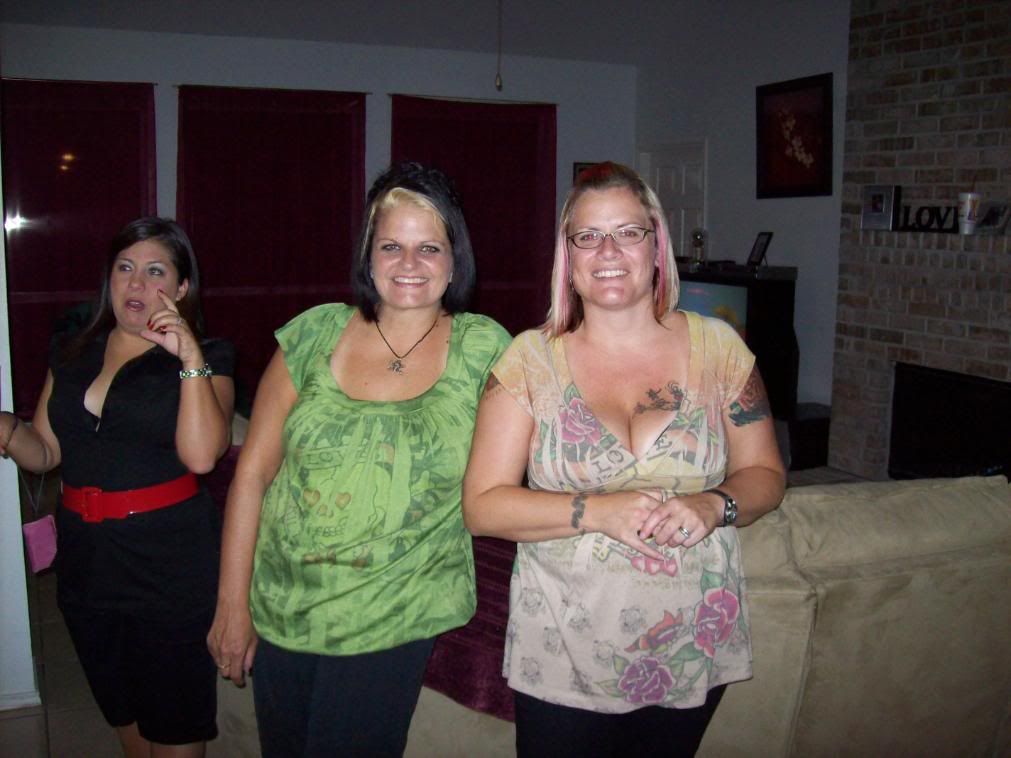 See that little cutie in the backround..((points up))...thats Jenn! From the moment I saw her, as she ran down the wheelchair ramp screaming "Mooooomoooooo!", I knew that we would click. Jenn is THE FUNNIEST GIRL I have ever met. Im surprised I didnt pee my pants on the way to Brandi's house. She even came up with a name for Herself, Ang, Rella and me....MoAngaRellaFer (sp). I love her to pieces.
Ride em cowgirl!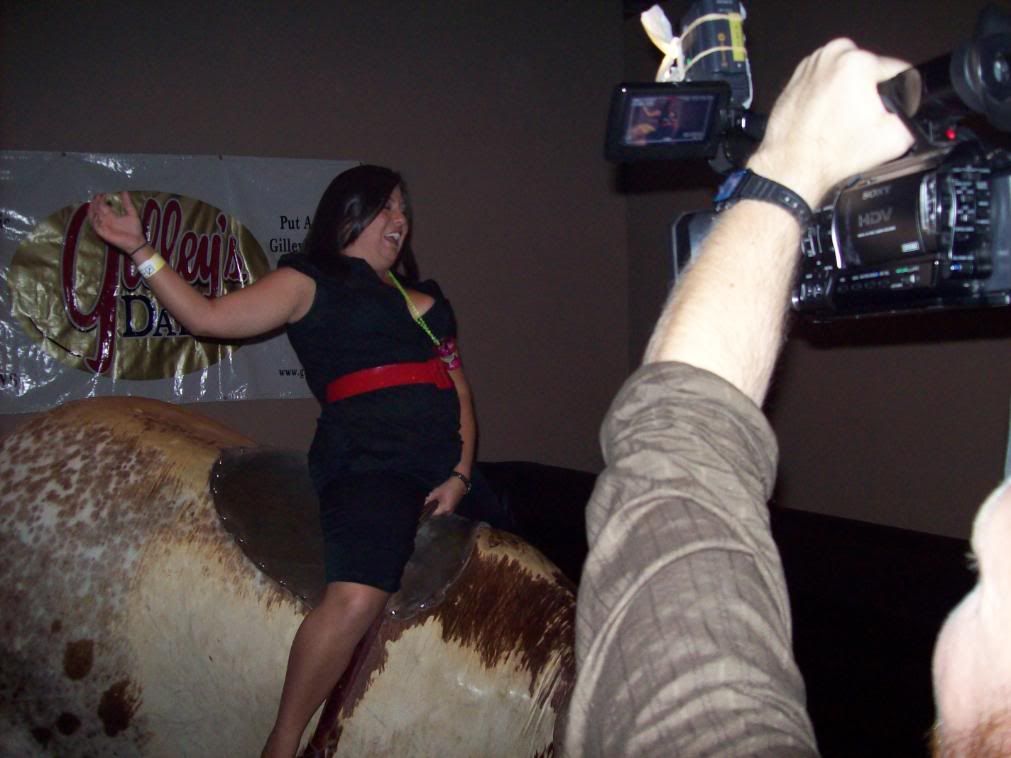 Brittney! My shot buddy! She can throw them back with the best of them. Dont let that little body fool you. Not only that, she is also super hawt! She had this big bad muscle guy feeling a little salty because she didnt give him any play. I guess he wasnt used to getting rejected but Brit shot him down.....way down. Peace out fool.
Brit rode into town with the sexy motha...shutchomouth.......Naz! Oh Naz. Shes as tough as she is sweet. A real "tell it like it is" type chick. I saw all sides of Naz during this trip and I swear I loved them all....especially her biscuits......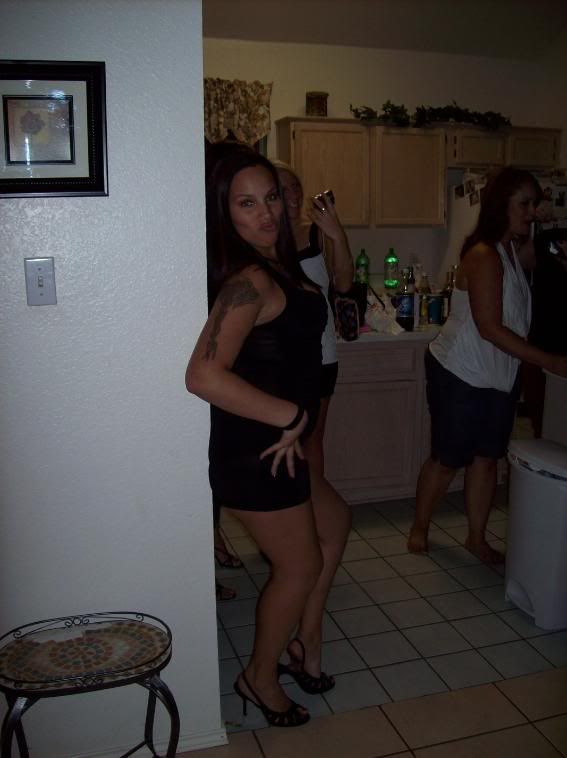 When we drove up to the house and saw this girl getting out of her car, I know most of us were thinking "Who the hell is that?" It was STACY! She was our surprise guest and Im SO glad she came. I met Stacy before but only got to spend a few hours with her. She really is sweet as pie.
excuse the sweaty face....damn its hot in Texas!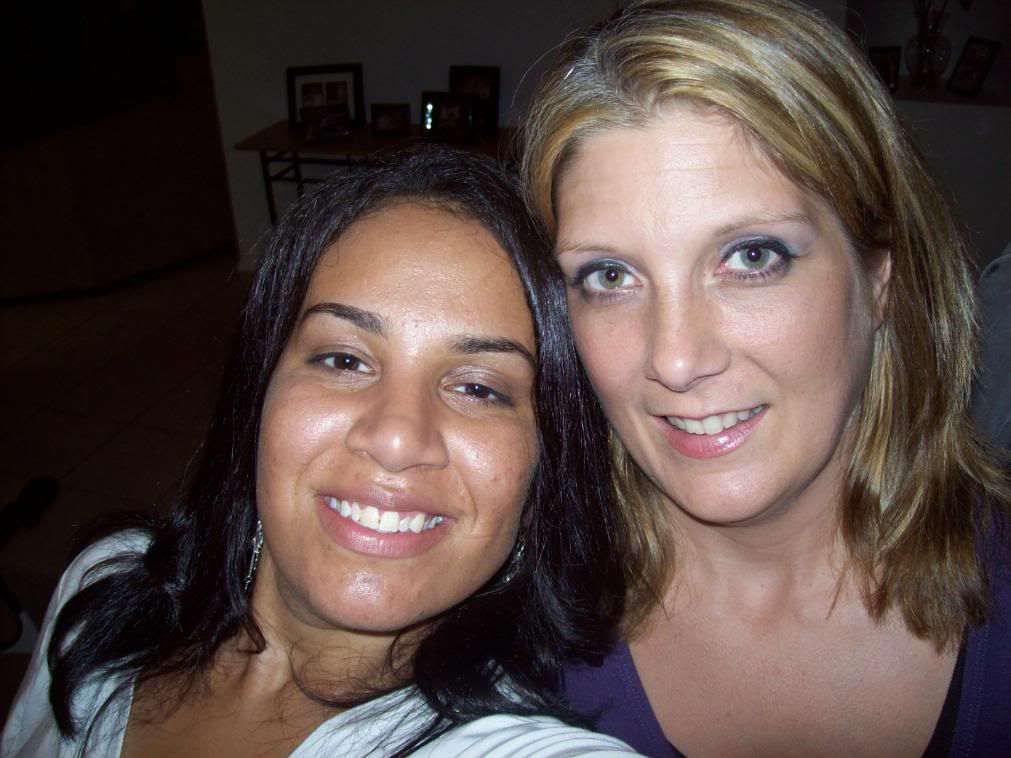 We also got a visit from Tangy and her son Peter. She is as sweet as ever and her son is a cutie and was really well behaved. Pregnancy is agreeing with Tangy. She has that beautiful pregnant glow going on. We didnt get to sit and talk a whole lot but Im so glad I got a chance to meet her. She really is good people.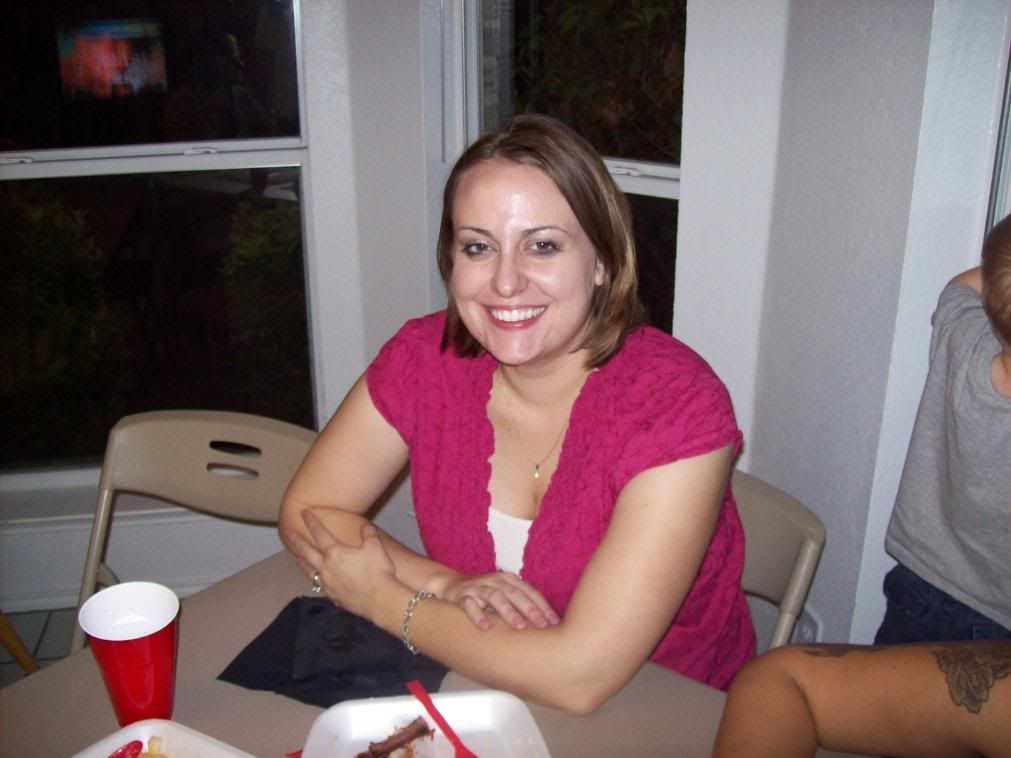 Also making a quick pit stop was Lisa. She breezed through, had some fun and was gone in no time. I didnt even get a chance to sit and talk to her for more than a minute. She is quick like ninja...ok maybe not. lol Next time I fly down, she'll have to stay a little longer!
Then theres Kira.....Kira is something else. I never wouldve guessed that she is as crazy as she is. I didnt really know her too well before the trip but I learned alot.....some things were more than I wouldve like to know....she didnt hold back! lol Can I just say "Zebra Stool?"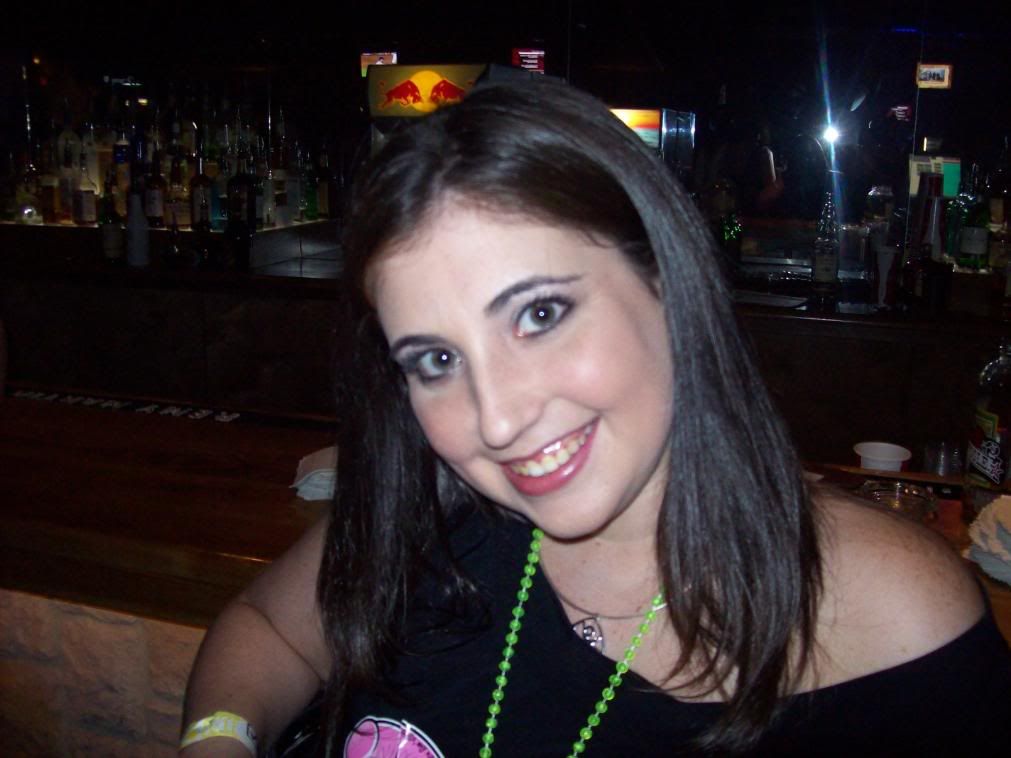 I was very nervous to meet the next beauty, Jenn - better known to most as Jennbec. I honestly thought this girl hated me. I dont know why. She was never rude or anything but I just didnt feel the love I guess. During this trip I got nothing but love from Jenn. She is nice, funny, smart and a great mom (I couldnt believe how smart Kiliki is) but her driving is well........lets just say.......aiight. lol I dont think she hates me anymore. In fact, her loves me and I love her!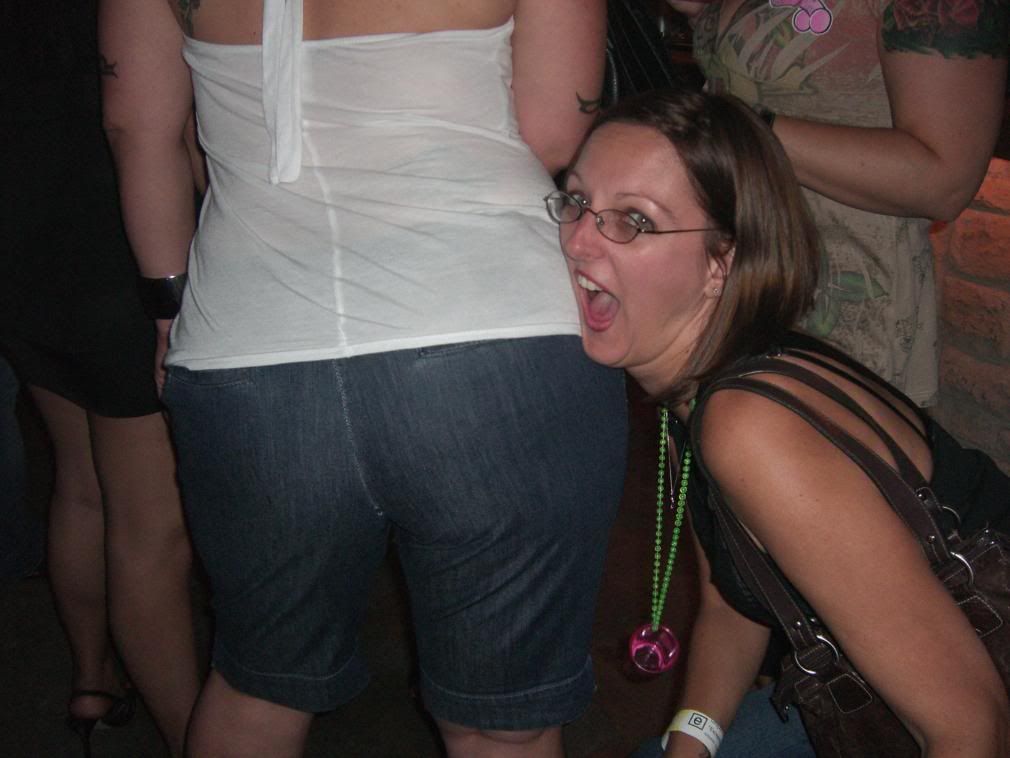 I call that pic Jenn bitin booty. Casey's booty. Casey! God, I love Casey. I always thought Casey was super hardcore. I wondered how she would be in person. I text with her all the time and she is always so straight up and honest. This scared me but after spending the weekend with her I know that she is as gentle as a kitten. She is so positive about everything. Whenever things were getting to a point where anyone else would be aggrevated, Casey remained cool, calm and collected. She is the best.
I love this pic of her with Rella! love love love it!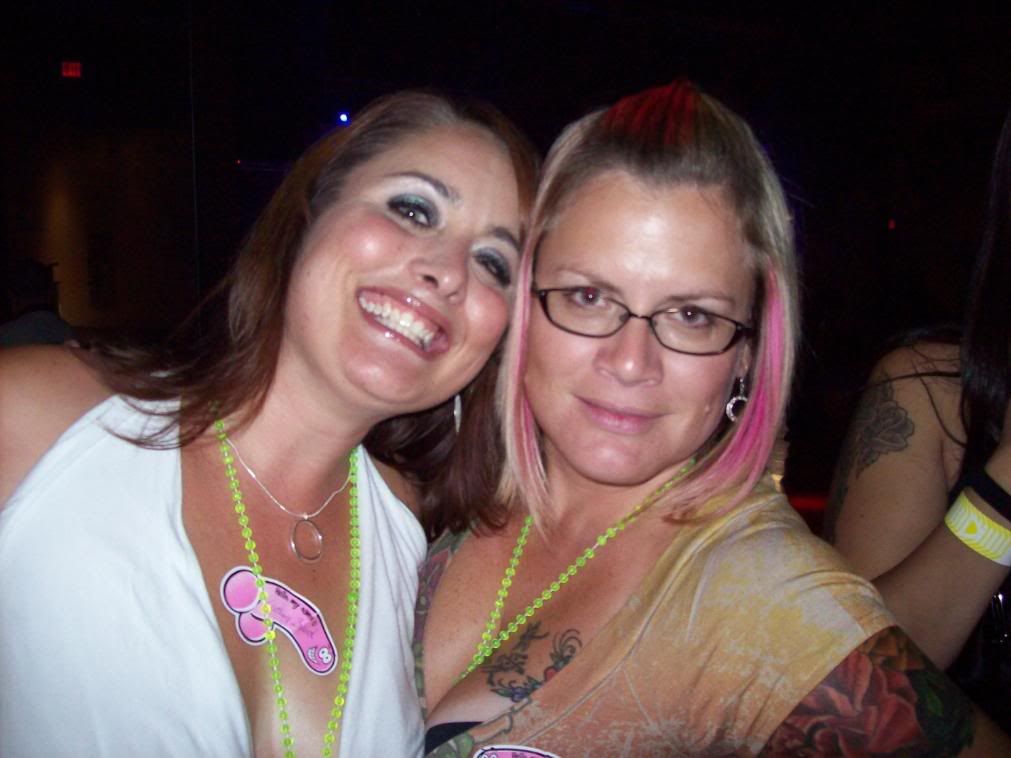 The sweetheart of the bunch had to be Dahlia. She even asked if she could be mean for a minute! lol She also has the most beautiful skin! Wow. I mean Dahlia is flawless. She definately is two scoops of awesomeness.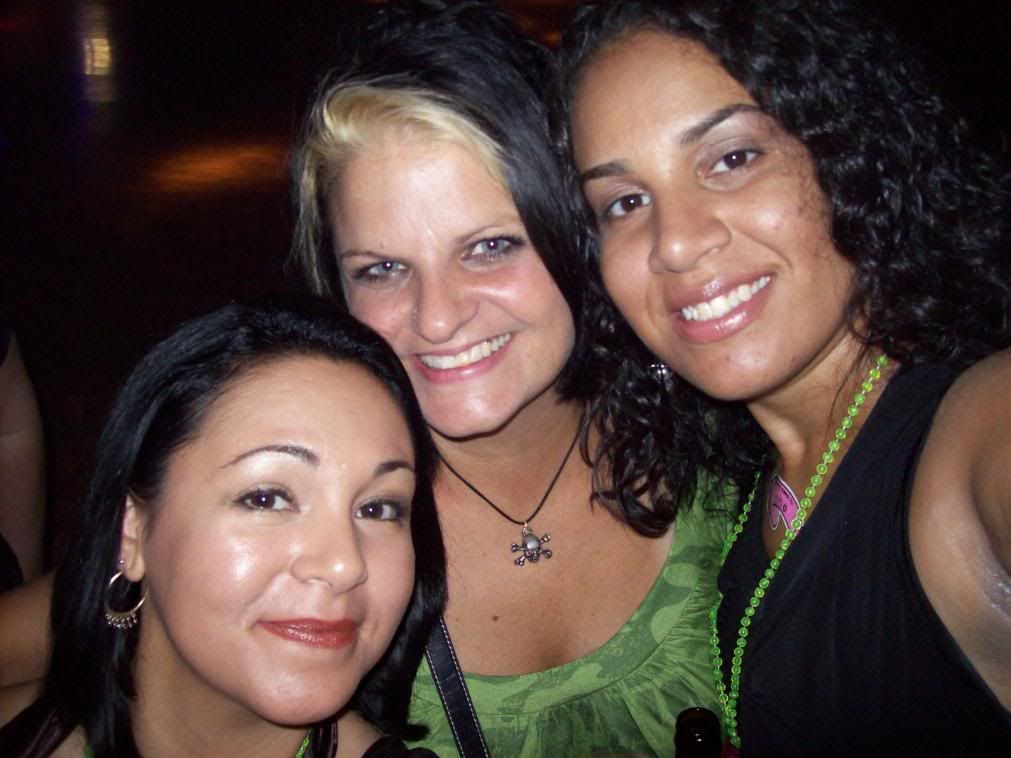 Last but certainly not least is my CM BFF - BRANDI! If anyone knows anything about me, they know that I love me some Brandi. She wasnt my first CM friend but she is the one who I am tightest with. We planned to meet eachother a year ago and it didnt work out. So, you could just imagine how exciting it was for me to go visit her. Brandi is exactly the way she is online if not better......but I expected that. 3 days was not enough for me! I hated to leave her but Im looking forward to seeing her again at the end of this month in Memphis. Her husband Eddie is a wonderful man and I love that they found eachother. They go together so well. Her boys...oh the boys stole my heart the minute I got out of Jenn's car. So cute so sweet. I love the Walkers!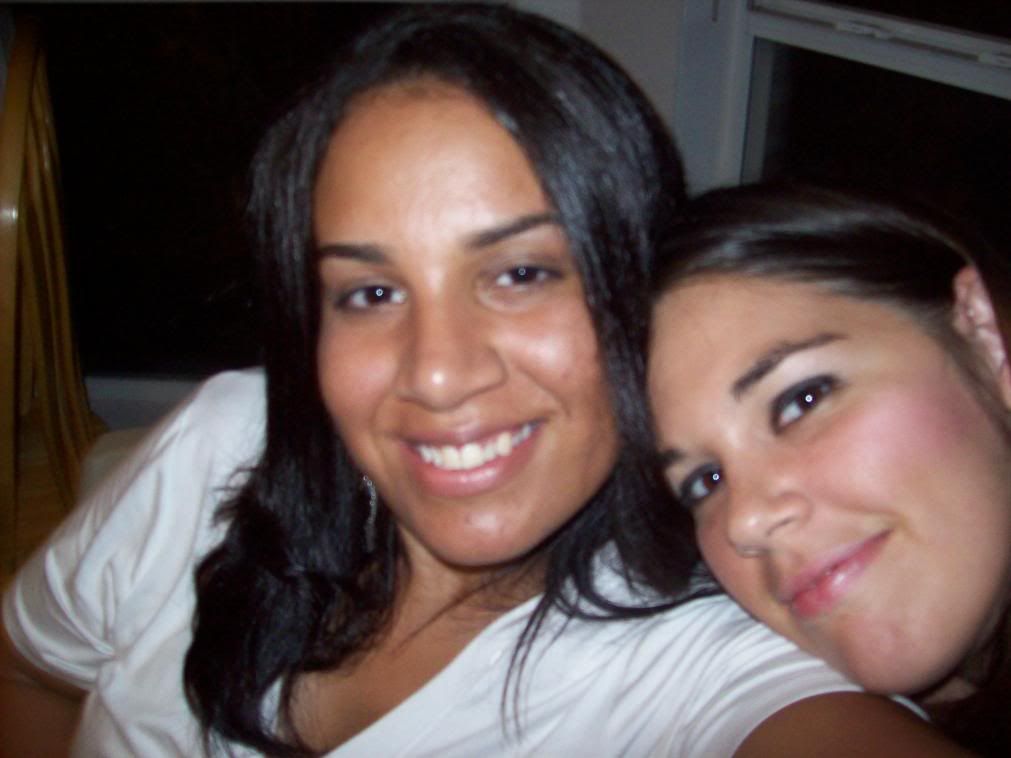 I just love them to death!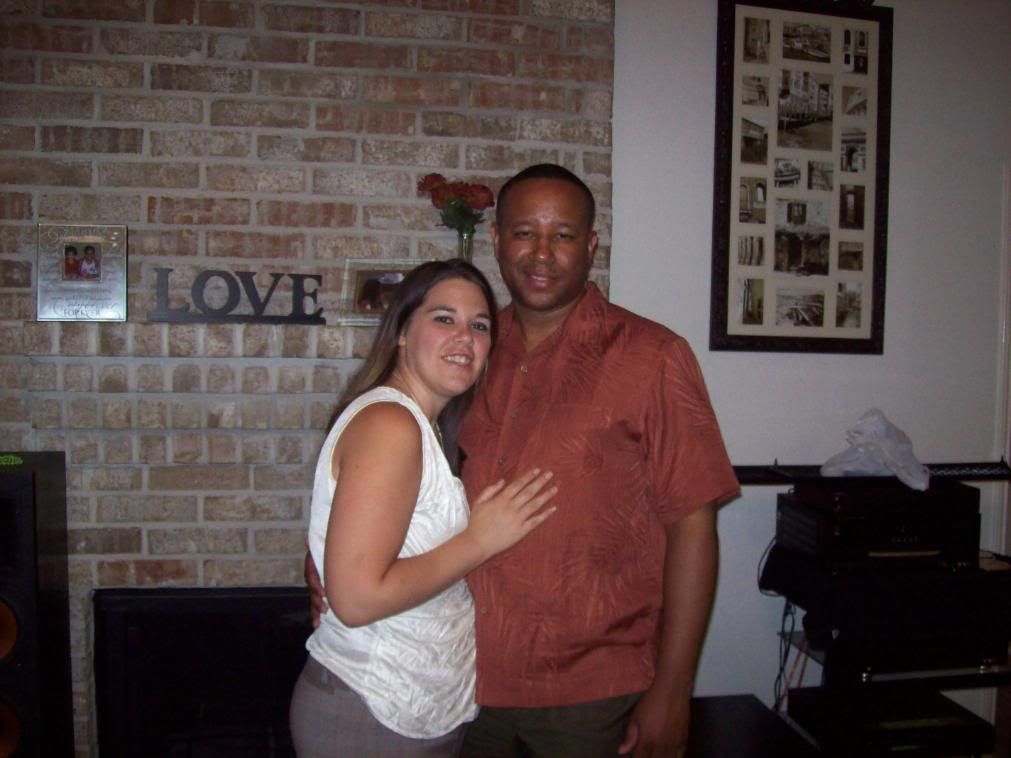 More of my fav pics
jenn face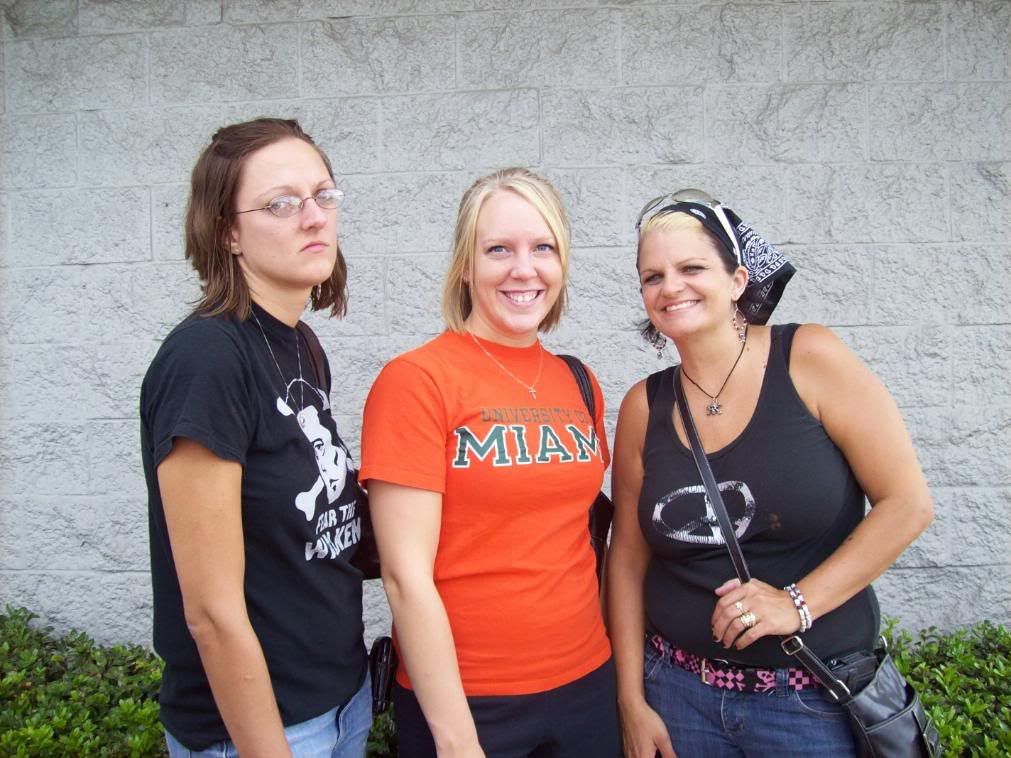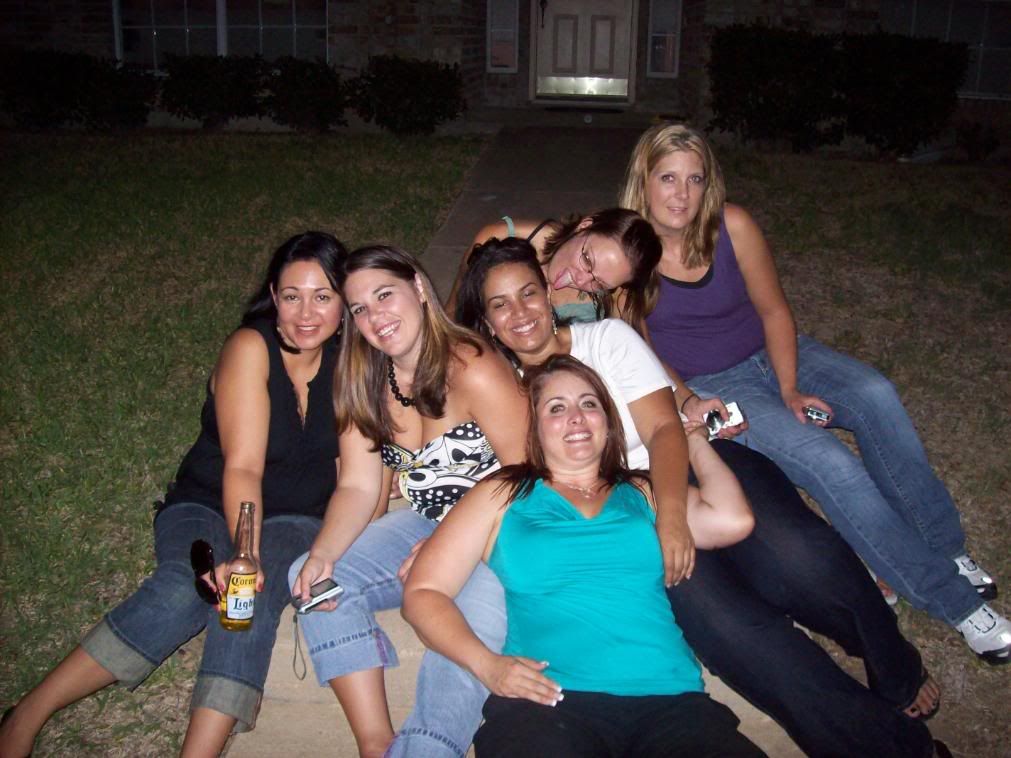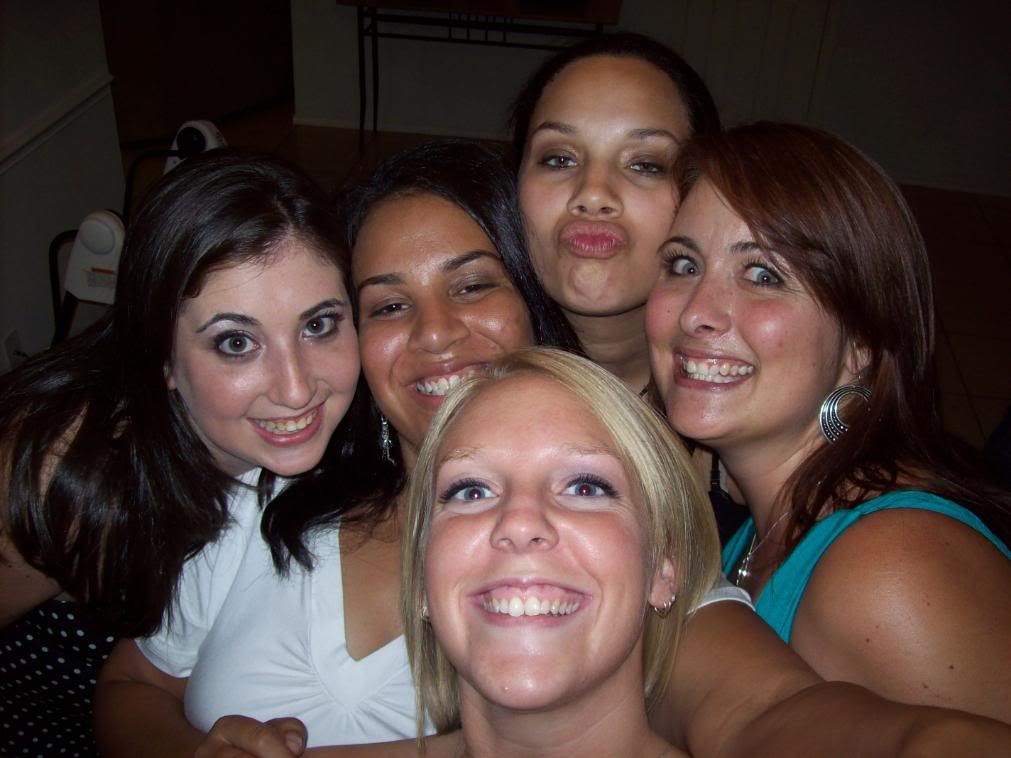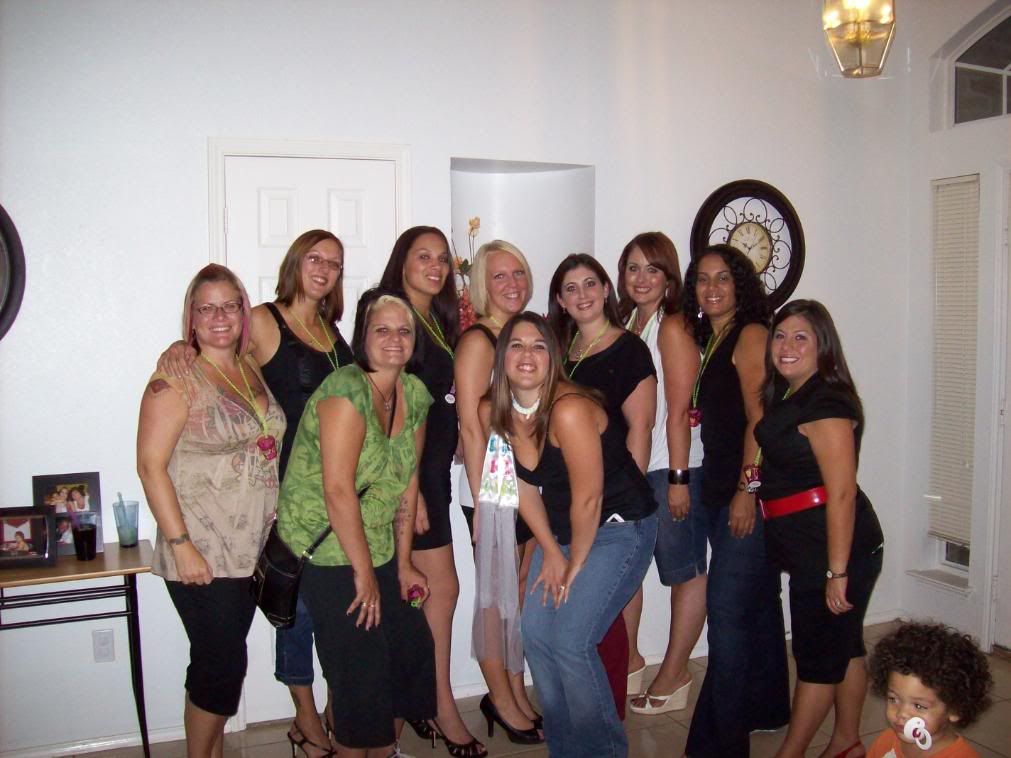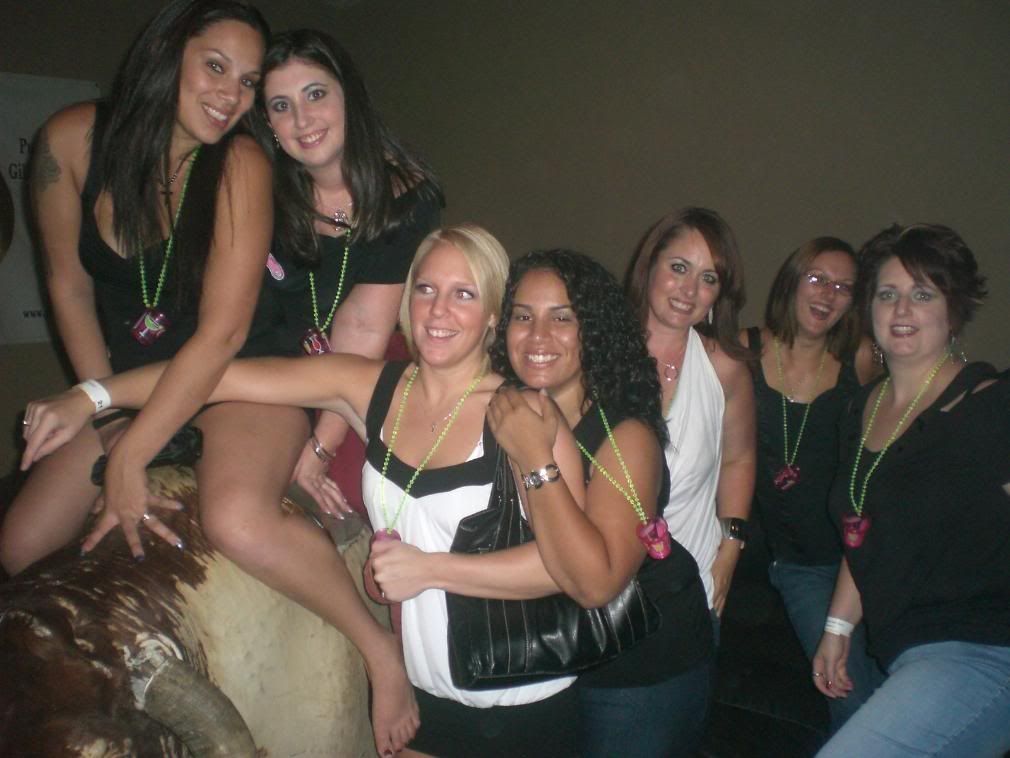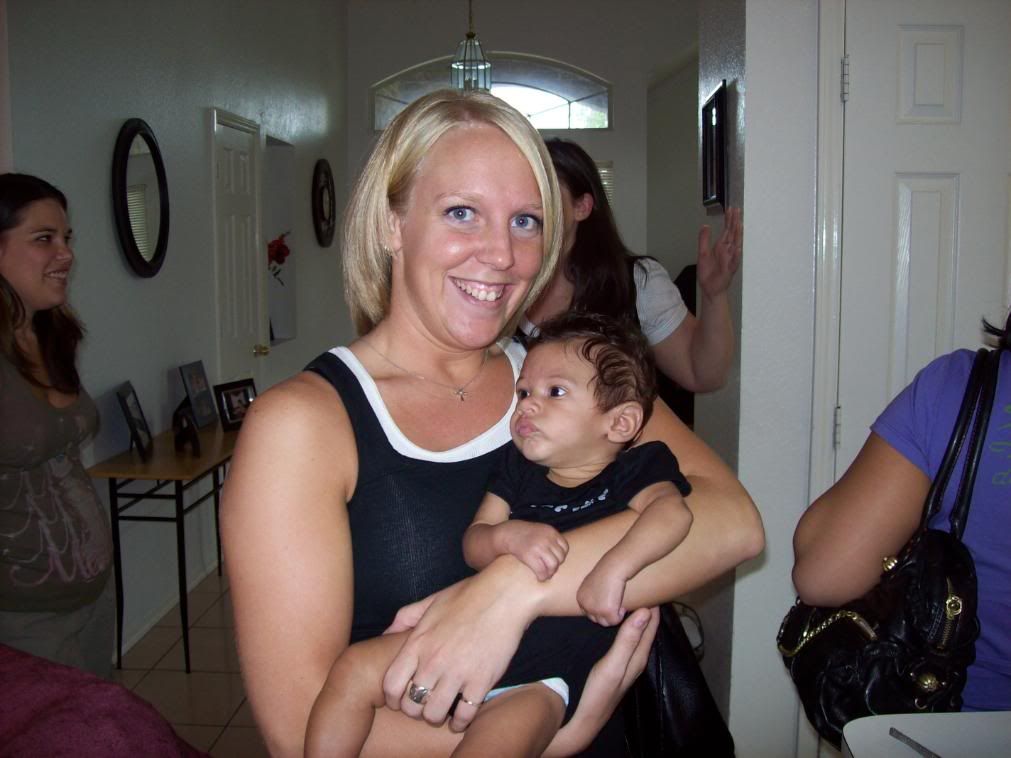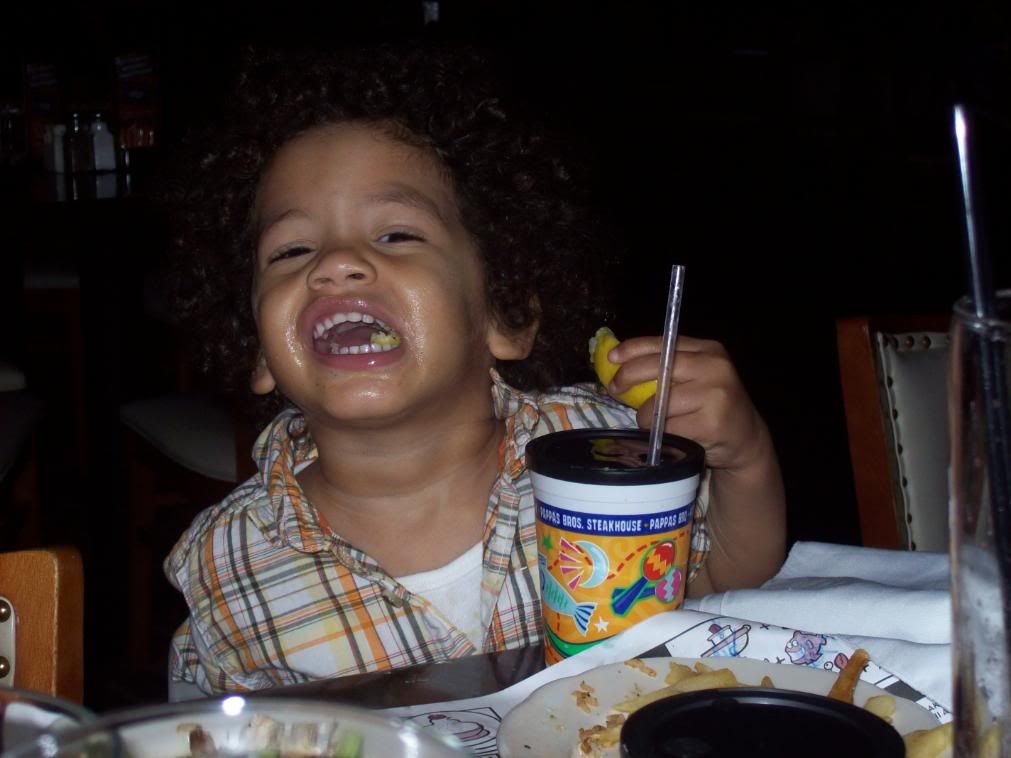 In real life friends so do NOT suck