Poll
Question: Have you looked through the Spring Colors tab? There is a $500 gift card up for grabs. Ends April 3rd.
Total Votes: 12
http://www.cafemom.com/special/spring_fever/

For those of you who are new to CafeMom, "Welcome!"
For those of you have been around for a while, we hope you are settling in and finding great places to spend your time.
If you haven't already seen it, be sure to check out our CafeMom tutorial video HERE

GRC is a CafeMom owned group, run by Cafe Amber, that is dedicated to helping CafeMom groups run successfully. It's most active members are the owners and admins from the best member owned groups across the cafe. For moms who are new to the CafeMom site it is a great place to find fun places to spend your time.
Groups advertised in the Find A Group forum are small and large and everything in between. They run from the brand newest groups to the popular super groups that are a staple of CafeMom.

Below are just a few examples of the kinds of groups to be found there
Stop by and check out our Rock & Roll Birthday Party this weekend!

http://www.cafemom.com/group/42556

(͡๏̯͡๏) Weird & Wacky Women (͡๏̯͡๏)
Weird~Wacky~Dark~Strange~Twisted~or just Different >>>>>>>What ever your Poison is this group for you. Have you joined other groups and felt like you don't belong? In this group the weirder,the better!! We don't judge, we don't bash, and we don't act like children!! We just like having fun the weird way!!!

Dare to be different...Dare to be yourself!!


*Uncensored*
*No one under 18 are allowed*
*Keep the Drama out!!*
Here are our forums for everyone to check out...
The Weirdo's Hangout-this is just the general discussion
Wacky Fun-Fun & Games! Pictures, Jokes, Games & More!
Dreams & Readings-Ever wonder what your dreams mean? Need a psychic reading? This is the place!
Wiccan & Pagan Moms-Wiccan/Pagan/Alternative. Gemstones, Colors, Astrology, Tarot, Elements & so much more!!!
The Haunted House-All about the Paranormal
Vampires-Come share your passion for all things vampire! We love the night dwellers!
Weird Creatures & Fantasy-For other interests like Aliens,Werewolves,Dragons,Fairies...
The Daily Wacko-Things that gets posted daily!!
Losing a child is the most devastating thing any parent could go through!
If you lost a child and need a fantastic group of women to talk to who have been through similar situations, come join our great support group: Remembering Our Angel Babies!
http://www.cafemom.com/group/113355
Have you experienced the loss of a child and need support from moms who understand? Come check out our support group!
GOT GHOSTS? SEEN A UFO? HAVE QUESTIONS ABOUT THE PARANORMAL OR A LOVE OF THE BIZARRE? THE HAUNTED HIDEOUT IS THE PLACE YOU WANT TO BE!


PARANORMAL NEWS, SHOWS AND TOPICS, STRANGE CREATURES, ALIEN CONSPIRACIES AND FAMOUS HAUNTINGS. NO FAKE READINGS OR PSYCHICS HERE, JUST PLAIN AND SIMPLE LOVE OF THE PARANORMAL!

COME ON IN... IF YOU DARE!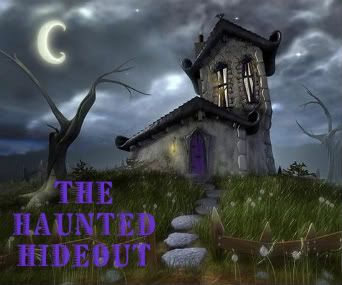 http://www.cafemom.com/group/42730/

Come join us at...
╰☆╮Friend 2 Friend╰☆╮
We are having our 1st annual Easter Party on April 20th!
We are accepting applications now until April 15th!
We will have food, fun, prizes and games! Bring your friends!
Active members are eligible for better prizes!!!
I'm New Here @CafeMom is a member owned resource group for new cafe members to ask their site related questions in a drama free environment. If you have questions, our Answer Team will help you find the answers. Our help forum is open to all CM members, you never need to join to get help.
Click on the banner to get started.
Stop by again to see our weekly Hot Spot Group, learn to manage your friend's list and get tips to using the answers section.


If you have a topic you would like us to discuss in an future journal,
Leave us a note here.